Yesterday Stone Brewing Co. made some awesome announcements.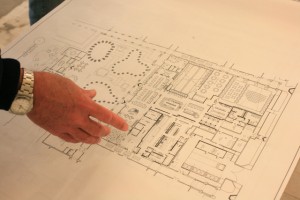 If you're not already familiar with Stone, the San Diego-based brewer is mostly known for its "arrogant" beers. Regionally, it is the largest craft brew distributor in Southern California. It also operates Stone World Bistro & Gardens in Escondido. According to Stone, the bistro is the third most attend tourist destination in North County. I can say from first-hand experience that the food is amazing, topped only by the beer selection.
Luckily for me, Stone is opening a tasting room in South Park (I can now ride my bike for a growler fill!). Even better, they are opening up a second Stone World Bistro & Gardens  in Liberty Station, just a short drive from downtown in Point Loma. It will incorporate all the best parts of the north county location including a great selection of beer, good food, a relaxing garden area, and an outdoor movie section, plus the addition of a Bocce ball court.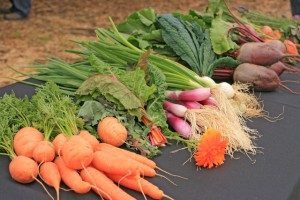 Stone Brewing has long supported locally grown foods. Almost everything they serve at their bistro is grown locally and humanely. Just a few miles north of the bistro, Stone is now operating a small organic farm that will grow some of the produce that ends up on your plate. In the future, the farm will be available for unique special events, such as Stone's famous beer pairings.
Of course the North County location is getting some love as well. In addition to expansions for the kitchen and office space, the brewery is expanding (adding an additional 400-500 thousand barrels are year for you beer lovers). Right across the street, Stone will also be adding a 40-50 room boutique hotel. This way you can visit the brewery and simply cross the street after a few samples.
Stone has been t the forefront of the craft beer movement, and it us great to see them expanding with some great ideas. So who is up for a round if Bocce ball and an IPA?
Below are some photos taking during announcements.
While I wrote the post, Candice Eley helped with editing and taking the great photographs. I need to get a camera like hers! (And also learn how to take good photographs.)