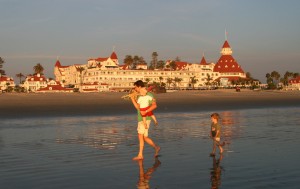 The doctor is in and his prognosis is just beachy!
Dr. Beach, aka Florida International University professor Stephen Leatherman, has announced Coronado Beach is the #2 Best Beach in the USA!
Each year Dr. Beach visits America's finest stretches of sand and rates them based on a long list of criteria including sand softness, water quality, waves, weather, facilities and crowds. It's no surprise that San Diego's beaut of a beach (and my personal favorite!) on the enchanted isle of Coronado scored high marks, as it did on a number of recent top 10 beaches lists.
According to the famous sand specialist, "Coronado Beach is the toast of Southern California; it is a veritable oasis by the sea, measuring hundreds of yards wide.  With its lush subtropical vegetation, unique Mediterranean climate, and fine sparkling sand, beach-goers flock to this beach for great ship watching and the summer's mild surf."
I couldn't have said it better myself!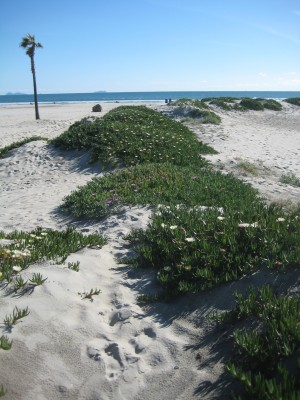 Dr. Beach's news made headlines across the country, from ABC and CNN to USA Today.
Speaking of sandy sound bites, Sherman's Travel called Coronado Beach (which nabbed the #4 spot in their Top 10 Beaches for Families) "a prime spot for fun-seeking families looking to boogie board, surf, and swim – all just a bridge or ferry ride away from downtown San Diego."
All this talk of beaches is making me want to play hooky, slather on the sunblock and head to Coronado… See you in the surf!