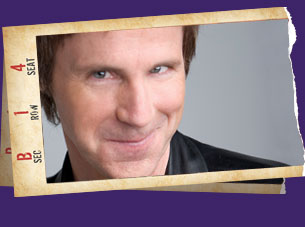 That is right ladies and gentlemen, Dana Carvey, the man who brought us the ever frowning Church Lady and the awkward but lovable Garth, is coming to Sycuan Casino on Friday, June 17th.
As a bonus for those who love San Diego, Sycuan has given us two tickets to giveaway. To enter, all you need to do is leave a comment by Sunday,  June 5 at 11:59 pm, on this blog telling us your favorite Dana Carvey celebrity impersonation. If you need some reminding, Wikipedia has a great list for you. Mine would be George Bush, "Not Gonna Do It."
[iframe src="http://www.facebook.com/plugins/like.php?app_id=176127735774636&href=http%3A%2F%2Fwww.facebook.com%2Fsycuancasino&send=false&layout=standard&width=450&show_faces=true&action=like&colorscheme=light&font&height=80″ scrolling="no" frameborder="0″ style="border:none; overflow:hidden; width:450px; height:80px;" height="30px" allowTransparency="true"]
Make sure to "Like" Sycuan Casino on Facebook, using the button above, to show them a little love for giving away these great tickets! If you are not the winner, you can always order tickets for what is going to be a great show.
To order tickets for Dana Carvey's standup show on Friday, June 17th, click here.
Now for your viewing pleasure, below is a comedy routine involving Dana Carvey and a guitar (warning, there is some explicit material, this may not be suitable for folk singers or lead guitarists).
[iframe width="480″ height="390″ src="http://www.youtube.com/embed/WHk7c5aUXVs" frameborder="0″ allowfullscreen]