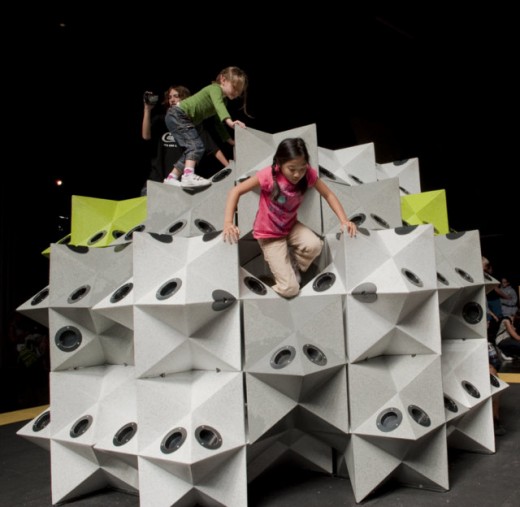 Scientists six and up (including me in my late 20s) can enjoy hands-on and educational fun with the Reuben H. Fleet Science Center's new exhibition Geometry Playground. The main piece, A Stack of Stars, is a stack of Stellated Rhombic Dodecahedrons (SRDs) that young scientists can climb through. I think of it more as a an indoor geometric jungle gym.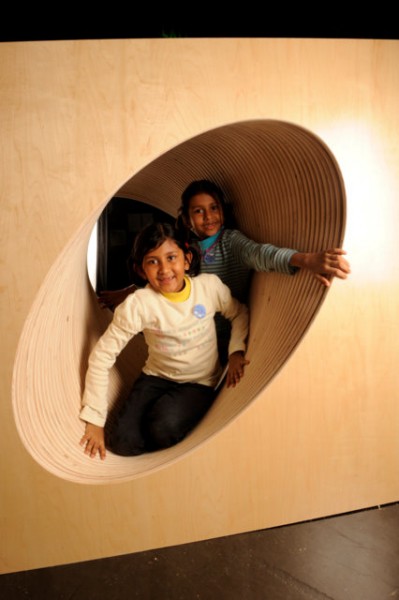 While not on the SRDs, the young scientists can climb through rotating shapes, play a mind-bending version of hopscotch, lounge in a chair straight out of modern art installation (you will know it when you see it), and explore geometry with a ton of interactive exhibits.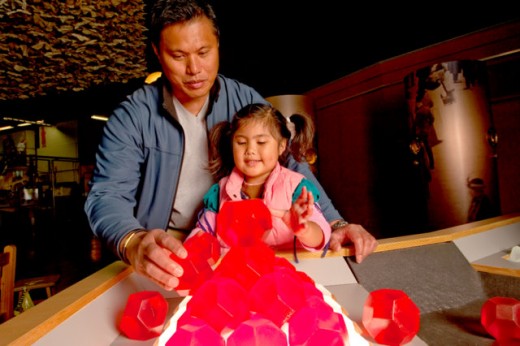 Throughout the month of July, stop by the Fleet for OMGeometry Science Saturdays from 1:00 – 3:00 pm each Saturday. Each session is included with admission and has a take home science project (done during the session) inspired by the exhibition.
Below is a short video of Geometry Playground in action:
Video is courtesy of Barbarella over at San Diego Reader.