Discover San Diego's Neighborhoods with our Summer Sweepstakes. Join us every week as we showcase the best in what to do, where to eat, and where to stay in some of San Diego's unique neighborhoods. Be sure to check back for exciting insider tips, giveaways, and more! This week's spotlight is on beautiful La Jolla.
Dramatic coastline. Spectacular views. World-class restaurants. These are just a few of the reasons why La Jolla is one of the most desirable locations to visit in San Diego.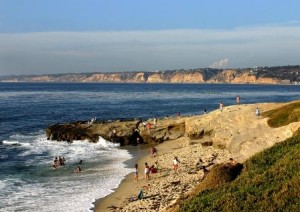 1. The Beaches
La Jolla's big draw for locals and tourists alike is its seven-miles of dramatic coastline spanning from Del Mar to Pacific Beach.
Black's Beach – A de facto nude beach and an ideal spot for watching hang-gliders soar on the thermal updrafts created by the 300-foot sea cliffs.
La Jolla Shores – A mile-long crescent of prime sand beach favored by active beachgoers and families. Here, small boats can be launched directly into the sea from the end of Avenida De La Playa.
La Jolla Cove – A protected marine sanctuary and an ideal site for scuba diving and snorkeling. The Cove's cliffs are riddled with sea caves and is home to "Sunny Jim Cave," the only known cave on the California coastline that is accessible by land.
The Children's Pool – Some of La Jolla's most notable residents, the seals, have taken up permanent residence at what was built as a beach for families and kids.
Marine St. and Windansea – Looking for the local's beach?  Head to Marine St. Beach or Windansea, two legendary surf spots known for thunderous waves and dynamic sunsets.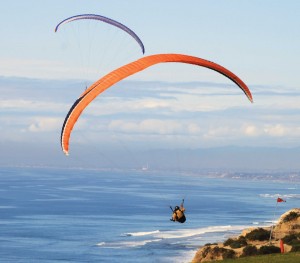 2. The Great Outdoors
La Jolla is also home to Torrey Pines, where outdoor adventurers go to experience great hiking trails, soar above the Pacific, and play golf at a world-famous course.
Torrey Pines State Natural Reserve – A day-use park offering hiking trails (for every experience level), as well as guided nature walks.
Torrey Pines Gliderport – The launch-site for hang gliders, paragliders and glider planes. Visitors can fly tandem (with a professional pilot) or solo (with the appropriate credentials) for a fee.
Torrey Pines Golf Course – A top-ranked golf destination that boasts two of the most picturesque championship 18-hole golf courses in the world. Situated on cliffs above the Pacific Ocean, Golfweek Magazine heralds Torrey as one of the "Best Municipal Courses" in America.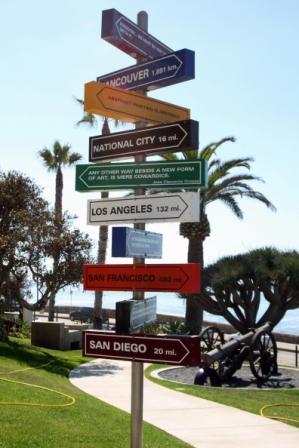 3. The Arts (and Culture)
La Jolla also boasts a vibrant art community and is on the cutting-edge of research.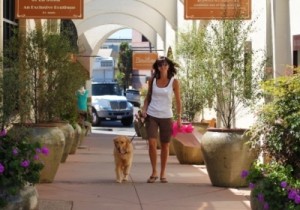 4. The Shopping
Prospect St., the center of La Jolla's bustling business district, offers upscale boutiques, art galleries and world-renowned restaurants.  The shopping scene is known for designer fashions, high-end jewelry, ethnic artifacts, rare antiques, and exotic cars. If window shopping is not your thing, fear not! While La Jolla's reputation for luxury goods (at price tags to match) is not to be exaggerated, the every woman (or man) is sure to find affordable treasures within mass retailers like Banana Republic and The Gap; the Roxy surf shop; or the colorful children's boutique, Fresh Produce.
Check back on Wednesday for the best dining spots in La Jolla, and for our first giveaway in the San Diego Neighborhood's Sweepstakes.