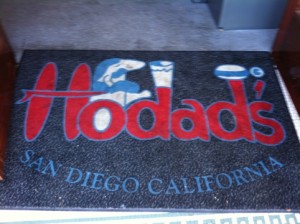 After starring on Guy Fieri's Diners, Drive-Ins and Dives (check out the video), the local favorite Hodad's became an everyone favorite. With its new-found celebrity, the popular Hodad burger expanded into downtown San Diego.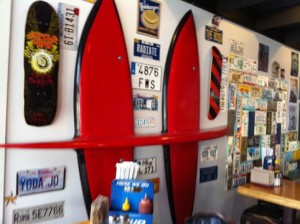 The new location brings all of the fun (no shoes, no shirts, no problem) and interior design of OB into downtown. The walls are covered with license plates, posters, skateboards, surfboards, and various other pieces of beach art. Even the booths are similarly designed with the "Hodad" blue benches. If you are feeling social, take a seat at the long table in the middle and get to know your neighbors.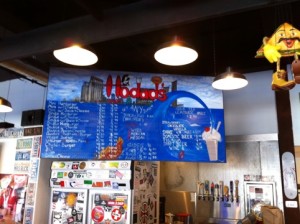 Of course you visit Hodads for the food, burgers in particular. The burgers stick to the basics (it took almost 30 years for Hodads to develop two nontraditional burgers and only at the request of Guy Fieri) with a hefty patty, lettuce, onions, pickles, mustard, ketchup, and mayonnaise all stuffed between a bun. You can add cheese, bacon, and another patty if you are brave (and hungry) enough. They also offer vegetarian and meatless options. Make sure to supplement the meal with some fries, onion rings, or both. Also, forgo the soda and order a beer or a real milkshake to wash everything down.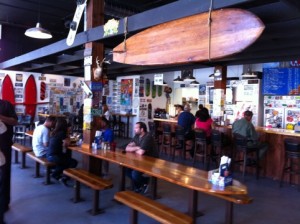 If you are staying in downtown and can't make it to OB, this is a great way to get a taste of a true beach burger without having to go far. You can find the new Hodad's at 945 Broadway Avenue, San Diego 92101.