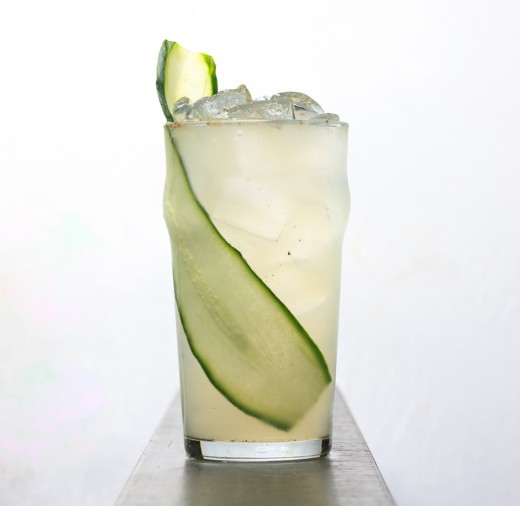 The San Diego Spirits Festival starts tomorrow and downtown's Quality Social will be there with a booth serving Pickleback shots and tasters of their new Kitchen Cocktails.
Pickleback shots may sound quirky but they've got an impressive pedigree. At Quality Social, they pair a shot of Jameson Irish Whiskey with a shot of homemade pickle brine to create their Pickleback shots.
With Kitchen Cocktails, QS is taking farm-to-table from cuisine to cocktails. Muddling farm-fresh produce from local purveyors into lively libations, bartenders create concoctions like the Strawberry Fizz. Made with fresh chandler strawberries from Crows Pass Farm, mint bitters, house infused lemon vodka and simple syrup, the drink is vigorously shaken, strained over ice, topped with soda and garnished by a slice of strawberry and organic mint.
Try them both this weekend at the San Diego Spirits Festival but, first, head down to Quality Social today and order up today's Cocktail Week special pictured above. They are highlighting their signature "H" cocktail for just $5. Named in honor of one of their favorite bartenders on the West Coast, it's an easily crafted, booze heavy, summer time porch-sipper.
1/4 oz simple syrup
3/4 oz fresh squeezed lime juice
1/2 oz St. Germain Elderflower Liqueur
1 1/2 oz Square One Cucumber Organic Vodka
Soda
Cucumber slice
Fresh ground black pepper
Shake first four ingredients in cocktail shaker and strain over ice into a collins glass garnished with fresh cucumber slice. Top with splash of soda and finish with pinch of pepper. Enjoy!