There are more than 90 golf courses in San Diego County, which provides a wide variety of golfing experiences. Here are three to consider: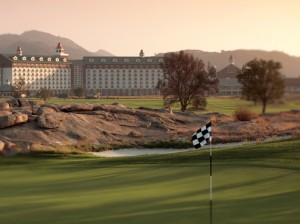 Best course for a guys' getaway
The Barona Creek Golf Club offers everything a guy could want — an outstanding golf course, good food, gaming and lodging. Golfweek Magazine recently rated Barona No. 4 on its 2011 list of the Top 10 California Courses. Built on the Barona Indian Reservation (approximately 30 minutes east of downtown San Diego), the 7,448-yard, par-72 course was designed to incorporate the contours of the land and allow golfers to experience the natural surroundings. Lakes and ponds are fed by natural streams and come into play frequently, as do many of the 100 strategically-placed bunkers. The bent-grass greens set the course apart from most others in Southern California. The Barona Casino is among the nicest in the region, and it includes 11 restaurants that cover a wide range of dining experiences. The property also includes a 400-room hotel, so you can stay just a few steps from all of the action.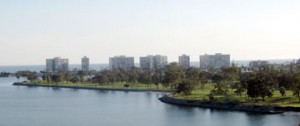 Best course for the money
A Golf Digest writer called Coronado Golf Course "a gem I consider the best value in the United States." The course is situated in one of the most picturesque parts of San Diego. The front nine at the par-72, 6,590-yard course features views of the downtown San Diego skyline, boats in San Diego Bay and, of course, the Coronado Bridge. The sights on the back nine include the Hotel Del Coronado as well as boats sailing in and out of Glorietta Bay. The value comes from greens fees of $30 for weekdays and $35 on weekends for both locals or out of town visitors. Greens fees are so reasonable because the land is leased from the Port District and Coronado is limited contractually in what it can charge golfers.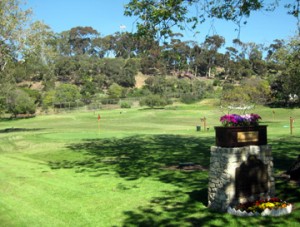 Best course to take kids or beginners
All of the holes at Presidio Hills Golf Course are shorter than 100 yards — the longest is the 94-yard fifth hole — making Presidio the perfect place for a family outing or introducing someone to the game. There is enough length for kids and beginners to take full swings, but its short enough that they'll get to the green without too much effort. On the green, putting offers a different test of skill and the accomplishment of getting in the hole. Pace of play is such that groups won't feel rushed, allowing time to snap a couple of pictures or offer some instruction. Even if you take your time, it's easy to play a round in less than two hours. The course borders Old Town, which is a good place to find lunch or dinner afterwards.