There are more than 90 golf courses in San Diego County, which provides a wide variety of golfing experiences. Here are three to consider: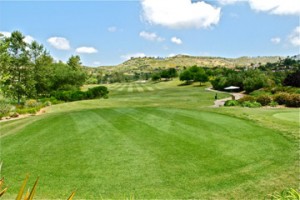 Best course to enjoy the sunrise
I was in a foursome for a winter round at Maderas two years ago in which we were the first group off the tee. The temperature gauge in my car read 18 degrees as I drove into the parking lot. I was wearing shorts, which says something about my state of mind while getting dressed at an early hour. I remember willing the sun to rise over the mountain just east of the course. It sure took it's time that day, but it did finally peek out. Was I ever glad to see it. The temperature would rise more than 40 degrees before we putted out on the 18th hole. If only my game had warmed to the occasion as well.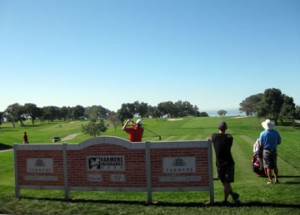 Best course to enjoy the sunset
In January, I watched visitors staying at the Torrey Pines Hilton snap pictures of the sunset from a patio off the lobby. If they had planned ahead they could have arranged a tee time at the Torrey Pines Golf Course and been in an even better position to see. The first tee from both the North and South courses points golfers directly toward the ocean. Afternoon golfers keep one eye on the sundial, watching the sun sink slowly in the west as they sink putts. A perfect finish is walking off the 18th hole just as the sun disappears. Even if you don't make it to the finish, there's no better spot to end the day.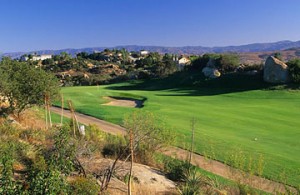 Best course to enjoy fireworks
Mt. Woodson's location in Ramona offers some of the best views in the county. It can be almost distracting, which is a concern on a course that demands attention to shot-making to keep from going out of bounds. Here's the plan: Make an afternoon tee time and be mindful during the round of where a good vantage point is to look west over the rest of the San Diego County. Afterward the round, drive to that spot and enjoy the show(s). If you get the golf cart back a little late, they'll understand. In fact, maybe you can even work something out ahead of time for them to send up a signal flare for you to make your way back to the cart barn.