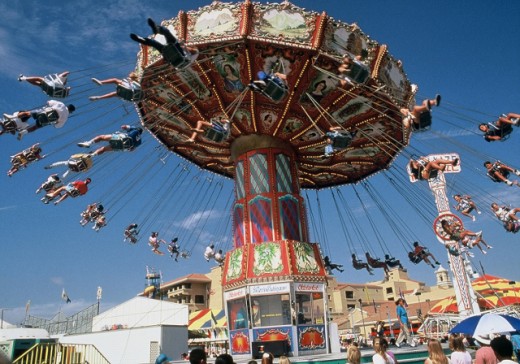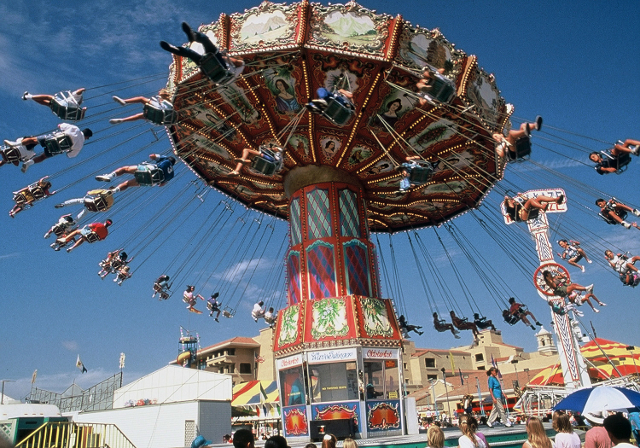 The San Diego County Fair opens June 10 and runs through July 4. (Closed the first three Mondays.) General adult admission costs $13 and those 62 and older pay $7 – but deals abound.
For super fans, the Best Pass Ever can't be beat. It includes daily admission – all 22 days of the fair – for just $22. You'll need a school or government-issued photo ID to use the pass.
Tuesdays are the magic day for kids 12 and younger. They get in free. (Admission for kids 6-12 usually costs $7.)
Can't make it on a Tuesday? Youngsters up to age 12 can get in free ANY day if they read 10 books and have it verified by their teacher or librarian. The Certificate you'll need to get signed can be downloaded in English or Spanish. (Kids 5 and younger get in free everyday.)
Been on unemployment during the past year? Get free admission for you and a friend on June 21 and 28. Just go to the Will Call window near the O'Brien gate with a recent unemployment check stub and a photo ID. The same deal is available to Golden State Advantage (public assistance) cardholders.
Adults can get $3 admission on Tuesday, June 14. You'll need a ticket available now with any $5 purchase at Albertsons stores. Albertsons also offers $11 adult admission tickets – $2 off the regular price, valid any day. (Remember to get these tickets in advance; none will be available at the fair.)
Additionally there are discounted tickets available on military bases for those with appropriate ID.
Once you're inside, there are tons of free things to enjoy – including concerts by big name artists. Get free unreserved seats at performances by Pat Benatar, Randy Travis, Switchfoot, the Doobie Brothers, Paul Revere & the Raiders, Foghat, Uriah Heep, Joan Jett, Neon Trees, The Beach Boys, Grand Funk Railroad, REO Speedwagon, Big Time Rush, La Arrolladora Banda El Limón, Larry Hernandez and Espinoza Paz.
Love the rides? Wednesdays and Thursdays are Pepsi Pay-One-Price days. For $30, fairgoers can buy a wristband that allows unlimited access to Fun Zone and Kiddieland rides from noon until 8:00 pm. The deal is available on certain other days – but to get it, you'll have to check availability, then buy and print out your Pay-One-Price voucher online. (There's a $2.50 fee for online purchases.)
Food? On Tuesdays more than 100 food vendors participate in Taste of the Fair, offering smaller portions for $2. Save even more by bringing your own picnic to the fair; there are six designated picnic areas. (No alcohol, glass containers or metal knives and forks allowed.)
Ticketmaster is selling a variety of Fair Value Packs online. The best deal must be purchased before opening day. Pay $51 for four adult admission tickets, a parking pass, four drink coupons (valid with food purchase at participating vendors) and 50 ride tickets; it's a $93 value. (Starting opening day, the package drops the parking pass.)
The Passport to Savings booklet is available at the fair for $5. It includes coupons valued at more than $10,000, ranging from a return ticket to the fair to discounts on food and rides.
Parking a car at the fair costs $10; it's $15 for preferred parking. But there's free parking at Horsepark, just to the east of the fairgrounds; a free shuttle will get you to the front gate. On weekends there's additional free parking (with shuttle service) at Torrey Pines High and Mira Costa College's San Elijo campus.