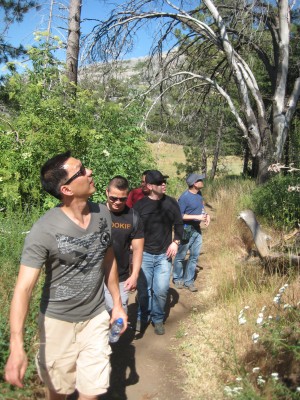 Ready to go wild! Pack the tent, sleeping bag and all the s'mores fixins for a camping adventure in East County, San Diego's massive "backyard" which stretches from the rolling foothills and mountains of Cleveland National Forest to the magnificent Anza-Borrego Desert.
I've gone camping throughout East County over the years and there's nothing like the crisp mountain air and relaxing sound of nature to put you in vacation mode.
Following are Five Campgrounds to Try:
Cuyamaca Rancho State Park,  located south of San Diego's historic mountain town of Julian, offers 110 miles of hiking trails, most open to horseback riders. Nearby Lake Cuyamaca offers boating and fishing. The park's highest viewpoint is Cuyamaca Peak (6,512 feet) with panoramic views of Mexico, mountain ranges and the desert floor below. The park is home to lots of wildlife, including mule deer, coyotes, bobcats, an occasional mountain lion and more than 150 species of birds. Picturesque camping sites abound, nestled among meadows, oak and pine woodlands, creeks and the Sweetwater River headwaters.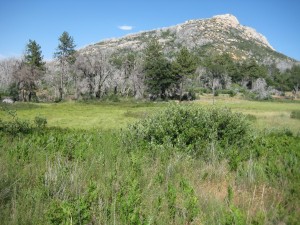 See you on the trails!