Not one thing can define North County Coastal and five spots certainly aren't enough, but here's my top five (today anyway) places to check out next time you are kickin' it on or near the PCH.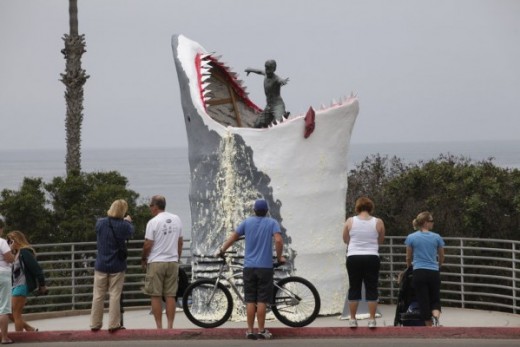 1.
Cardiff Kook:
Have you seen this statue? What about all dressed up? Officially it's called "Magic Carpet Ride", however to locals it is commonly known as the "Cardiff Kook." Good natured pranksters have dressed him up in a bikini top and pink skirt with a Lucha Libre mask or more recently as Oprah. The most memorable one for me is when the statue was enveloped by a papier-mache shark last summer. Next time you're in San Diego, be sure to drive by… you never know what he might be wearing!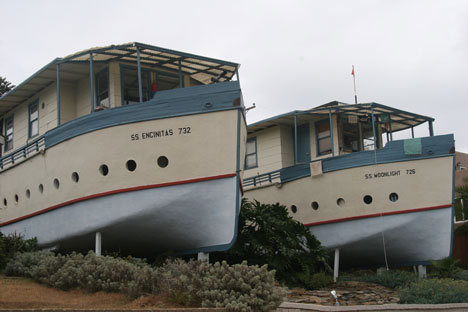 2. Boat Houses: Ahoy! The famous Boat Houses – the S.S. Encinitas and S.S Moon Light – are moored on Third St. (between F and G) in Encinitas. Built in the 1920s by Miles Kellogg (an ultimate recycler in his day) the boat houses can be seen from Highway 101 and are a rad (yep, I said it) symbol of the local beach and surf culture. They're private residences (no public tours), but easily photographed from the road.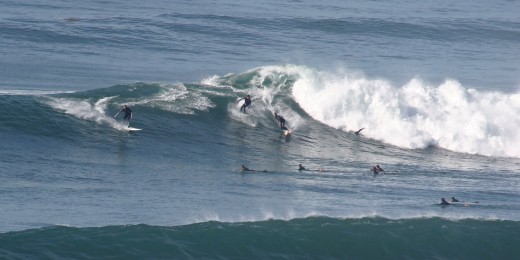 3. Surfing: Surfing is a huge part of the culture in North County and one of the most popular spots is Encinitas' Swami's. Named for the Indian-styled Self Realization Fellowship complex on the bluff, it is a great surf spot with a well defined peak and a crowd beyond its capacity. Swami's makes just enough of a bend in the coast to pick up a little extra swell energy, so it's always a bit bigger and better than its neighboring breaks.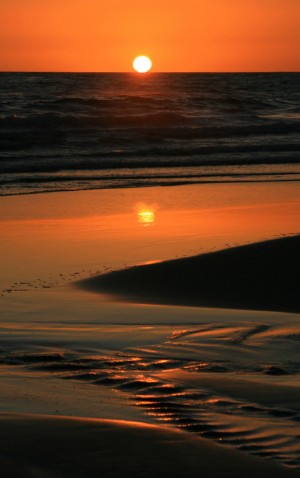 4. Watching the Sunset: It goes without saying that a beach sunset is amazing to watch and in North County Coastal there are so many great spots to watch it. My current favorite is at Scripps Bluff Preserve in Del Mar.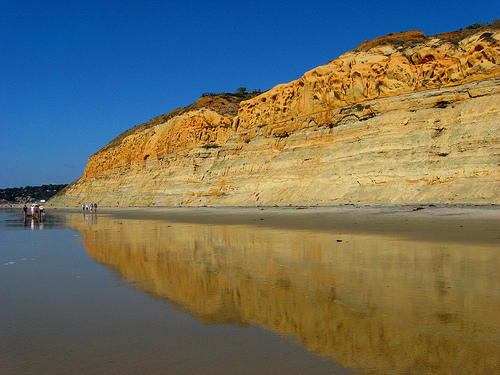 5. Torrey Pines State Reserve: Torrey Pines is one of only two places on earth where nature lovers can find the ancient and rare Torrey Pine – the nation's rarest pine tree. Visitors and locals alike come to hike, bike and walk around the over 2,000-acre reserve and capture some amazing shots.
Discover North County Coastal for yourself with our "Enjoy the Grand Life in San Diego's North County" sweepstakes. Unwind during a two-night stay at The Grand Del Mar, one of San Diego's most exclusive luxury resorts. Discover the dramatic North County coastline by air on "The Unforgettable" scenic helicopter ride for two from Corporate Helicopters of San Diego.