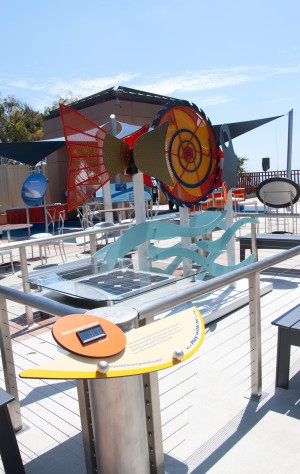 Boundless Energy, Birch Aquarium at Scripps' new exhibit, opens Sat. July 9.
The interactive exhibit explores the science behind renewable energy with fun outdoor installations powered by the sun, wind, and waves.  The hands-on activities create a dynamic outdoor play area that offers hours of fun for the child in all of us.
Birch Aquarium at Scripps is open from 9:00 am – 5:00 pm daily. Visit aquarium.ucsd.edu for more information.