Discover San Diego's Neighborhoods with our Summer Sweepstakes. Join us every week as we showcase the best in what to do, where to eat, and where to stay in some of San Diego's unique neighborhoods. Be sure to check back for exciting insider tips, giveaways, and more! This week's spotlight is on Coronado.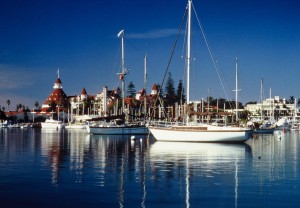 The Duke and Duchess of Cambridge arrive in California tomorrow. But alas, Prince William and Princess Catherine aren't scheduled to visit San Diego or our apropos "Crown City" of Coronado.
But let's imagine for a moment if they could take a quick jaunt down the coast to see the magical isle of Coronado, taking in its postcard-perfect setting and historic splendor of the Hotel del Coronado which has been likened to a storybook castle.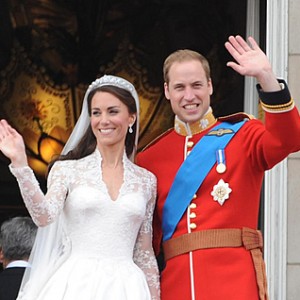 What would they see and do… And where would they dine?
Well, proving you don't have to be a royal to receive the royal treatment, following are five fabulous dining choices in Coronado that would roll out the red carpet for monarchs and visitors alike: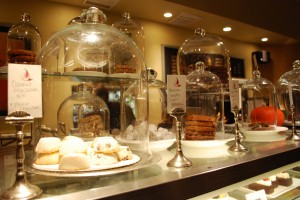 To give the Duke and Duchess a taste of home, they could have a quick breakfast bite at Tartine, Coronado's own "European Style Café" where delectable fresh-baked pastries, biscuits and quiches are sure to please, along with a spot of tea.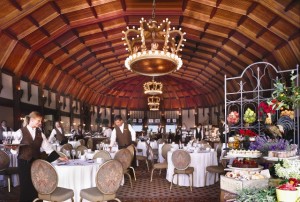 Sunday brunch in the Crown Room at The Del is quite regal with its sumptuous spread of Alaskan king crab, herb-crusted prime rib, black truffle mac 'n cheese, Charcuterie pates and other gourmet delights. Coincidentally, The Del has hosted its share of royalty over the years with lavish banquets for the likes of England's Prince Edward in 1920 and even Hawaii's King Kalakaua in 1890 (The Del's first royal guest). William and Kate would surely feel right at home dining under the magnificent crown chandeliers.
For lunch, we'd introduce the royal pair to local south-of-the-border flavors at Miguel's Cocina. Its lively patio, festive décor, zesty Mexican dishes and free-flowing margaritas would certainly lighten the formal mood and give them a taste and feel of our rich Hispanic heritage.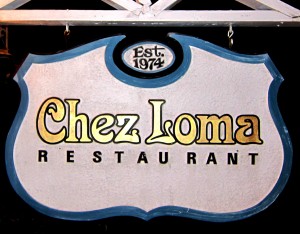 Dinner would be tres magnifique at Chez Loma, a historic Victorian home-turned-restaurant where the crown couple could cozy up by candlelight to a menu of fabulous French cuisine in their own private room – well out of sight from prying paparazzi.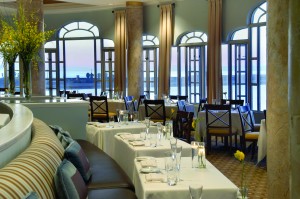 However, for an even grander and more romantic San Diego-style entrance, we could serenade the Duke and Duchess at sunset aboard one of the Gondola Company's gondolas (complete with the finest champagne and chocolate-covered strawberries) as it glides through San Diego Bay to the docks of Loews Coronado Bay Resort. There, they'd disembark and dine at Mistral where modern French fare marries seasonal local ingredients with brilliant technique to create robust, intense flavors in every dish.  Even more enchanting than the cuisine are the spectacular panoramic views of the bay and downtown San Diego.
Sensational cuisine, fit for a future king and queen – and you too – await in Coronado!
We want to send you to Coronado in the "Live Like a Royal in San Diego's Crown City" Sweepstakes.  The trip for two includes a 2-night stay at the Hotel del Coronado, a 1-hour surrey rental from Bikes & Beyond, and a Pasaporto Cruise from The Gondola Company.  Register to win here.  Contest ends July 15, 2011.