Coronado is making waves in the local dining scene this summer with the opening of four fabulous new restaurants. The Hotel del Coronado also gets into the gastronomic act with the debut of a new culinary team at 1500 Ocean. From urban eclectic cuisine and gourmet burgers to savory sushi and classic English pub fare, there's something to tickle just about everyone's taste buds. Let's dine around the island, in five easy courses: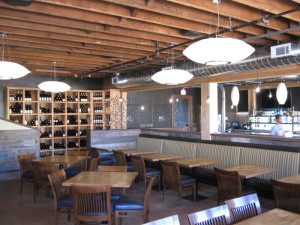 1.  Leroy's Kitchen + Lounge (1015 Orange Ave., next door to Mootime Creamery), brings urban chic to the Crown City with its hip industrial look and a fresh flavorful menu of locally-sourced sustainable food created by Executive Chef Mel Ford. Standouts include the Diver Scallop Sliders, Duroc Bone in Pork Chop with maple bourbon glaze and ginger pears, and refreshing Watermelon Salad with arugula, dry goat cheese, almonds and balsamic reduction. In a word: yum!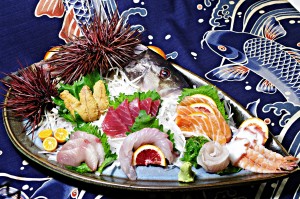 2.  Saiko Sushi (116 Orange Avenue near the Coronado Ferry Landing) is a progressive Japanese restaurant and sushi bar featuring modern Asian-styled food, sustainably-sourced fish, seasonal produce and micro-brewed sake. There's a great family-friendly atmosphere with patio seating to enjoy amazing views of downtown San Diego.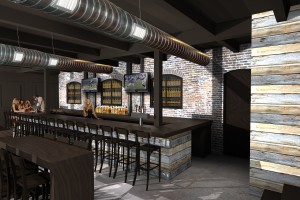 3.  Blimey, is that an English tavern across the street from McP's Irish Pub? Yep! Aptly named, The Tavern (1310 Orange Avenue) boasts a vintage industrial look designed with weathered materials from yesteryear, including salvaged high school basketball court planks – a slam dunk for the flooring and bar top! Casual and welcoming, enjoy a pint while noshing on chicken sliders, fish sandwiches, mac & cheese with breadcrumb topping and more.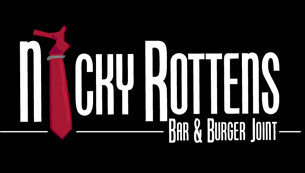 4.  The island is abuzz about Nicky Rottens Bar & Burger Joint, opening in two weeks at the corner of 1st Street and Orange Ave. Burgers are primo here, hand-pressed and made from Grade A corn-fed Midwestern beef, using fresh organic vegetables and house-made sauces that bring out the freshest, most robust tastes possible. I'll update everyone on the vibe and design after the grand opening.

5.  The Del's 1500 Ocean welcomes Chef de Cuisine Aaron Martinez who developed his passion for food at restaurants in Belgium and Spain, and most recently at Addison at the Grand Del Mar. He believes in fresh, local ingredients and uses the hotel's onsite herb garden to create coastal-inspired dishes. Also new is Wine Director Joe Weaver who cultivated his passion for wine while traveling in Europe; he currently holds a Court of Master Sommeliers Level 2 Certification.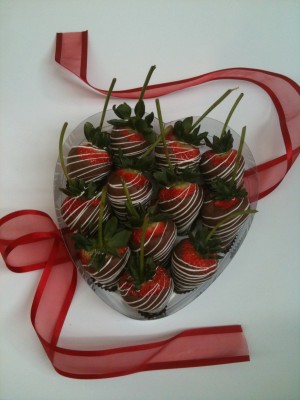 For dessert I MUST mention Sweet San Diego Chocolatier which just opened at the Coronado Ferry Landing. Chocolate-dipped strawberries, Rocky Road apples and peanut/peacan sticks are just a few of their sweet sensational creations.
All this talk of chocolate, fine wine and food is making me hungry…
Bon appétit from Coronado!