The Museum of Contemporary Art takes a breath this summer with the exhibition High Fidelity: Selections from the 1960s and 1970s and you can, too, through September 5. Presenting mostly formalist selections from the museum's permanent collection, the survey's consistency emits minimal distortion, contrasted with the intensity of its predecessors Mexico: Expected/Unexpected and Here Not There: San Diego Art Now. 
Centered on the time, the show is as much about a reconfiguration of space. The galleries seem airier with their two-dimensional focus. Even selected work by Joseph Cornell, Untitled (Robert Cornell Modification, Rabbit), is framed, not shadowboxed, and Martin's Untitled progressively disappears in patches in characteristic Martin fashion. Time's passage, or timelessness, becomes most apparent, however, peering at the horizon through Robert Irwin's punctured window, 1°2°3°4°, 10 years since its last installation.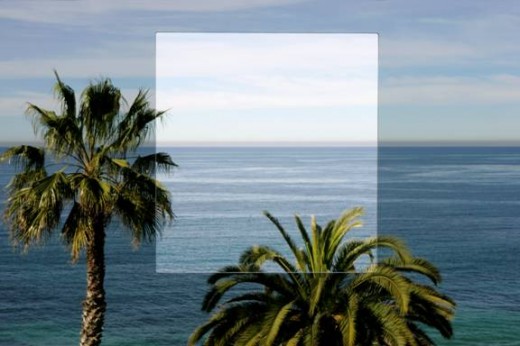 High Fidelity portrays the era as a thoughtful one, with a definite counterpoint to abstract expressionism. John Altoon, Robert Irwin, and John McLaughlin explore surface tension, positive and negative space, and limits or edge of painting, while Sol Lewitt, Alfred Jensen, and Donald Judd employ systems to determine their compositions. In the company of their art, the work of Vija Celmins, Bruce Connor, Edward Keinholz and John Baldessari, defined as "grittier and more informal," become almost polite.
Phenomenal Previews
Previews of the must-see fall exhibition Phenomenal: California Light, Space and Surface will be available at the Museum of Contemporary Art's Kettner location until its official opening at both venues on September 25. Irwin's work returns for this show, with the perceptual experiments of Larry Bell, Mary Corse, Bruce Nauman, James Turrell, and Doug Wheeler. Phenomenal is part of "Pacific Standard Time", a major region-wide initiative funded and spearheaded by the Getty Foundation; more than 50 cultural institutions across Southern California will tell the story of the birth of the Los Angeles art scene.