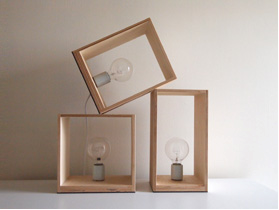 A unique pop-up shop opened earlier this month at the Museum of Contemporary Art San Diego's downtown location. Product Porch is a six-month retail experiment that will serve as a destination for new design and creative retail in San Diego.
Product Porch will offer accessories, functional objects, and furniture made by a new generation of creative talents from all over the world and will occupy a portion of the Museum's building at 1001 Kettner Blvd. throughout the run of the exhibition Phenomenal. Continually rotating merchandise along with a series of interactive programs inspired by the exhibition will offer a reason for people to continue to return to the Museum.
Among the artists and designers to be included in the shop are Jason Meadows, Brendan Ravenhill, Fern, Dino Sanchez and Sarah Crowner. Product Porch will be open during standard Museum hours: 11:00 am to 5:00 pm daily, closed Wednesdays.