Paws up! Make treks to San Diego's rustic East County for up-close encounters of the wild animal kind.
Three one-of-a-kind animal sanctuaries top my must-see list – each sure to become as synonymous with San Diego as our world-famous Zoo and Safari Park.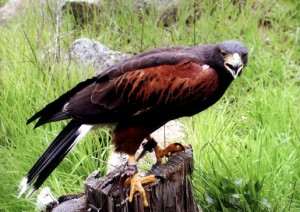 1. I recently discovered Sky Hunters, a preserve for our fine-feathered friends near Alpine, dedicated to teaching folks about raptors/birds of prey and caring for and rehabilitating sick, injured and orphaned raptors. Owner Nancy Conney (also an instructor at the San Diego Natural History Museum) and her team look after 20 non-releasable raptors, including hawks and owls. They also work with as many as 300 "rehab raptors" each year, including barn owl babies that fall out of their owl boxes and palm trees.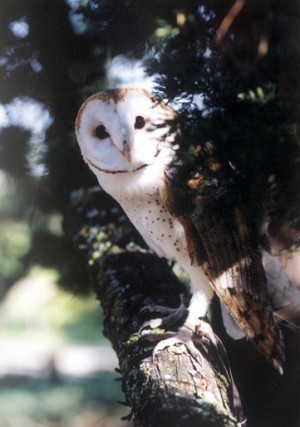 Sky Hunters is open to the public for tours on Saturdays and Sundays from 12 noon until 4:00 pm. Reservations are required and can be made by calling 619-445-6565 or emailing skyhunters@juno.com. Visitor safety tip: Stay at least three feet back from the cages.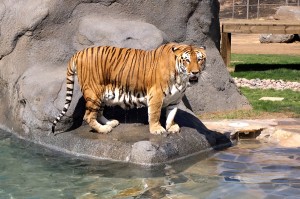 2. Also located in Alpine is Lions, Tigers & Bears (oh my! Couldn't resist…), a safe haven for lions, tigers, bears and other abandoned and unwanted exotic animals. BIG news: They're adding two new black bears named Delilah and Blossom (become a Bear BFF!) to their family of 13 big cats and a black bear named Liberty. Two fall events coming up include a Wild Nights Camp Over with the Cats on September 23-24 and Wine Tasting Dinner under the stars on October 1. You can also spend a safari-themed overnight at their luxe bed & breakfast inn, White Oak Wild Nights.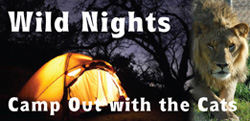 Call 619-659-8078 to make a reservation to visit LTB; visiting hours are twice a week and just about every Saturday.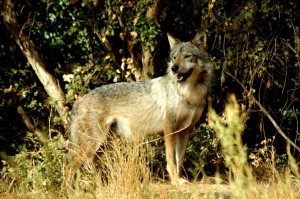 3. The California Wolf Center, located near Julian, offers visitors a thrilling opportunity to view packs of Alaskan gray wolves and endangered Mexican gray wolves while learning about their history, biology and behavior. They're magnificent creatures and surprisingly timid and inquisitive. You could spend a couple hours just watching them play and explore their enclosures. Visitor tip: Schedule a visit in the morning when they're most active. Click here for a public tour; private tours available too.
For REALLY up-close encounters inside the wolf enclosures(!), schedule an exciting Photo Tour.
Now that's something to howl about!