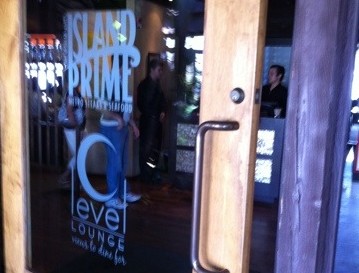 A friend recently asked me for a recommendation of a great place to dine in San Diego to impress a VIP coming into town. The VIP happened to be Apollo 15 astronaut Al Worden, who was in town to sign his autobiography, Falling to Earth, at the San Diego Air & Space Museum. Since I helped edit the book (shameless plug), I was invited to join them.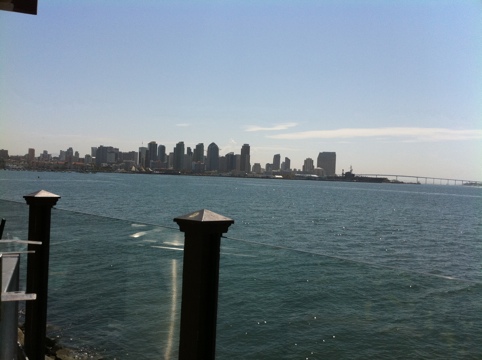 I knew Al was used to great views (you know, seeing the moon up close and the earth from  about 238,857 miles away) so I suggested C-Level Lounge which has a spectacular view of downtown from Harbor Island. The picture above does not do it any justice but Al loved the skyline along with watching the sailing yachts glide by.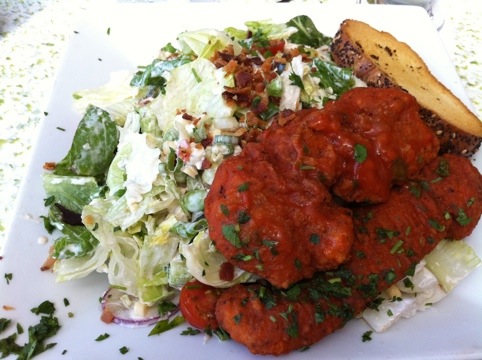 C-Level offers a more casual and relaxed dining experience but still has the same high-end quality of food as the attached fine-dining and dinner-only Island Prime Metro Steaks & Seafood. I personally enjoyed a wonderful salad with buffalo chicken (I am a sucker for things claiming to be spicy) and a cold draft beer.
Fish aficionados will enjoy the comprehensive menu of fresh catches of the day including cedar plank roasted salmon with black linguini, cucumber salsa, dill moleta and guallijo-anchovy cream or the fresh caught macadamia crusted grouper with pineapple salsa, lemon-sea salt sea beans and lime-ginger beurre blanc.
Land lubbers can enjoy free range chicken with fingerling potatoes, braised wild greens, lavender butter and banyuls-demi reduction or a mouth-watering 8 or 12 oz cut of filet mignon (which I spoiled myself with last time at C-Level).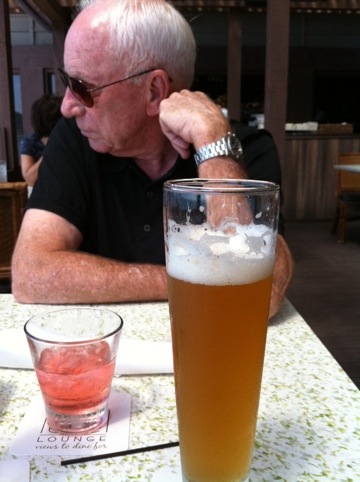 So whether you are in the mood for some casual relaxed dining or out on a date, the food and the view of C-Level will always make it a great dining experience.
What is your favorite restaurant in San Diego with a view?