Southern California's expansive vistas and ethereal light have an unspoken power. If it were a sound, I would imagine it to be a deep cleansing exhale, like a cool breeze blowing off the ocean on a warm sunny day. If it were to be conveyed as an image or object, it is undoubtedly captured in the body of work created by a group of artists from the region in the 1960's, who were part of an art movement known as Light and Space.
The transcendental experience of being in Southern California – the deep blue Pacific Ocean and the glowing light that pervades every corner of the unsuppressed landscape – inspired regional artists to create art objects that depict this beauty. Now, through an unprecedented initiative that examines this and other influential art movements spawned in Southern California from 1945-1980, the Getty Institute in Los Angeles, along with 68 other institutions, has mounted a collaborative region-wide exhibition series called Pacific Standard Time.
Two of San Diego's museums are taking part in this initiative: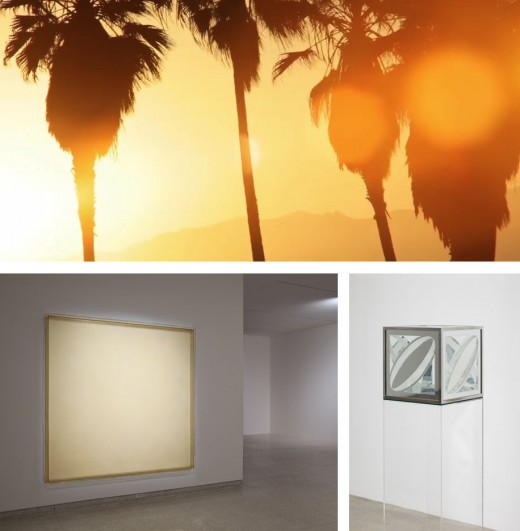 The Museum of Contemporary Art has organized their largest exhibition to-date, Phenomenal: California Light, Space, Surface, which encompasses both the downtown and La Jolla locations. The exhibition features exemplary works by vanguard artists that shaped the Light and Space movement, as well as site-specific installations that predominantly use the medium of light. In addition to the unique atmosphere of Southern California, the emergence of the iconic car and surf culture in the 1960's gave way for artists to experiment with new materials – acrylic polymers, resins, enamels and new plastics – to create immaculately slick surfaces that  gave the movement its alternative name, Finish Fetish. The exhibition at both locations will be on view through January 22, 2012, so you'll have plenty of time to plan your trip to San Diego to take in this awe-inspiring exhibition.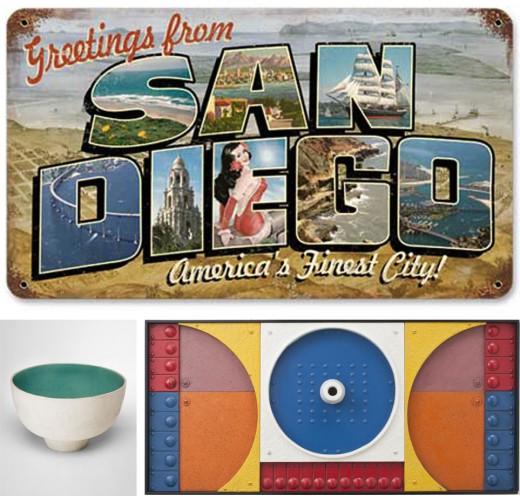 The Mingei International Museum in Balboa Park presents San Diego's Craft Revolution – From Post-War Modern to California Design, which opens October 16, showcasing important contributions of San Diego craftsmen from the 1940's through the 1970's. The exhibition traces the progression from sleek modernism to unconventional handcrafted functional objects, showcasing whimsical presentations of furniture, doors, jewelry and ceramics. This exhibition will be up through April 15, 2012, so be sure to include this exhibition in your next San Diego vacation itinerary.
Plan your Southern California Art Safari by visiting the official Pacific Standard Time website for more information, and a full schedule of participating exhibitions.