The country's largest urban cultural park, Balboa Park, has been one of my favorite San Diego spots since childhood. I can remember taking class field trips to the many museums, my 8-year-old self awestruck by their enormous grandeur. As an adult, I still love visiting Balboa Park. No matter how many times I wander the park's vast Spanish Colonial walkways, I always find something new and exciting to explore that awakens my inner 8-year-old spirit.
To celebrate Arts Month San Diego, take your inner child to explore the arts offerings of the nation's largest cultural park. With 15 major museums and spectacular performing arts venues, art lovers of all walks are sure to find something to marvel at. Here are just a few of the inspired offerings you'll find this September in Balboa Park:
Legendary designer Zandra Rhodes serves as the honorary chair for this annual exhibition and special event gala at the Timken Museum of Art. Fashion enthusiasts will be bowled over by the extraordinary fashions inspired by 15 artworks from the museum's collection. Proceeds from tickets to the grand celebration on Saturday, Sept. 24 benefit the Timken's art education programs, and Art of Fashion programming will continue at the Timken through October.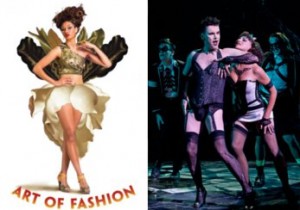 Richard O'Brien's The Rocky Horror Show at The Old Globe
Fashion certainly plays an important role in this ground-breaking show that launched a cult phenomenon. The Old Globe's stage production features all the outrageous music and characters created by Richard O'Brien, who wrote the original book, music, and lyrics for The Rocky Horror Show. Do the time warp back to Dr. Frank 'N' Furter's castle as it was meant to be seen – live onstage. The show runs through Nov. 6.

From El Greco to Dalí : Spanish Masters from the Pérez Simón Collection at the San Diego Museum of Art
On view through Nov. 6, this momentous exhibition spanning five centuries showcases 64 masterful pieces from Spain's most celebrated artists, including Pablo Picasso, Juan Gris, Joan Miró, and Salvador Dalí. In addition to the big names, visitors will discover works by artists little-known in the U.S., such as the Romantic Manuel Barrón y Carrillo, or the Modernist Romero de Torres.

Works from the Bank of America Collection at the Museum of Photographic Arts
From the Spanish masters to masters of photography, Balboa Park's art museums are some of the best in the country. Be sure not to miss Imagine That! at the Museum of Photographic Arts, now through Oct. 9. Expect to see the unexpected in this exhibition that highlights unique perspectives, unknown realms and phenomena inaccessible to the naked eye and immediate senses.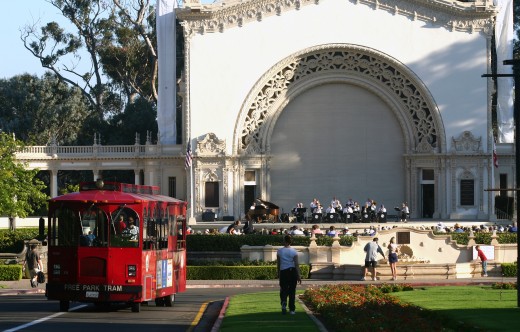 Free Sunday concerts at the Spreckels Organ Pavillion
Donated to the City of San Diego by John D. and Adolph Spreckels in 1914, the Spreckels Organ is one of the world's largest outdoor pipe organs, containing 4,530 pipes that range in length from the size of a pencil to 32 feet. Since 1917, San Diego has had a civic organist, who performs free weekly Sunday concerts.
Want to experience all the Balboa Park has to offer for free? Leave a comment on this blog post  to be entered to win two Passport to Balboa Park certificates. Each Passport includes a one-time admission coupon to each of 14 museums, and the coupon booklet is valid for seven consecutive days. A winner will be chosen at random on Wednesday, Sept. 28, so be sure to post before 10:00 am on Wednesday!