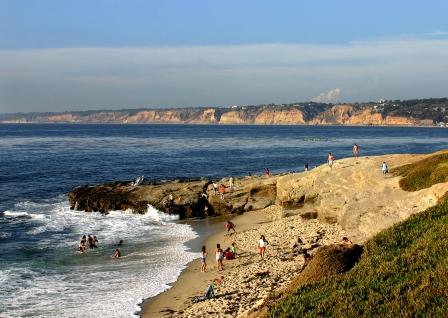 Emphasis of this blog post title should be on the "Is" because this is not much of a surprise to those who have been to the beaches of La Jolla. Sunset Magazine recently rated La Jolla as the 2nd best beach getaway. Here is what they had to say:
Anyone ready to try stand-up paddleboarding can get a thorough intro at Surf Diva's three-day SUP & Yoga Getaway, launching next month. Both sports are all about core strength, balance, and flexibility, making them a natural pairing.

In between two paddleboarding lessons and one "surfer yoga" class per day, guests rest their rubbery limbs at the beachfront—and recently updated—La Jolla Shores Hotel.
You can see the entire list using this link.
Which beach is your favorite getaway in San Diego?