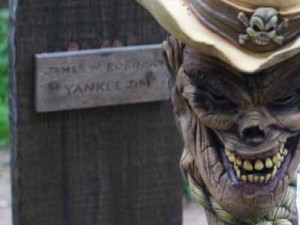 There is no better time to take a ghost tour of San Diego's haunted past. All Hallow's Eve is just around the corner – a time when the veil between worlds is at its thinnest and spirits are feeling festive!
The Whaley House:  The Past and Presence and Ghost Hunting Tours
By now you have probably heard of the most haunted house in the United States and are thinking of checking it out. So here's the deal. There are two Whaley House sanctioned ghost tours that allow inside access to the house: the Past and Presence Ghost Tour and the Ghost Hunting Tour with the San Diego Ghost Hunters. Both are awesome ways to see the house, hear the history and experience the hype for yourself.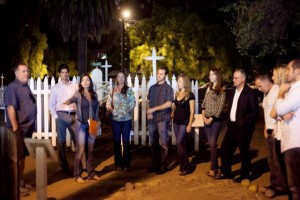 So San Diego:  Tequila, Tacos and Tombstones Tour
It seems too good to be true that So San Diego has taken three of my favorite things in LIFE and put them into one amazing adventure, also known as the Tequila, Tacos and Tombstones Tour. Because they know the only way to improve on the already awesome ghost stories of Old Town is by keeping you plied with delicious food and cocktails.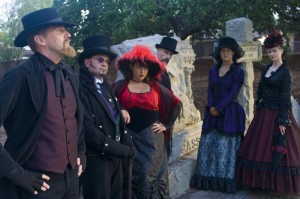 Haunted San Diego: Ghost Adventure Tour
Haunted San Diego offers a year-round Ghost Adventure Tour of San Diego's scariest sites from the comfort of their ghostly-themed (purple) minibus. Let fully-costumed guides take you on a spooky storytelling adventure around downtown's Horton Grand Hotel, the William Heath Davis House Museum, Villa Montezuma, Old Town's oldest cemetery and the Whaley House.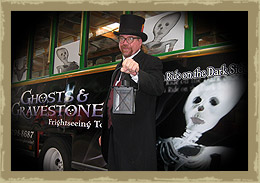 Old Town Trolley Tours: Ghosts and Gravestones Frightseeing Tour
Why take a sightseeing tour when you could join a FRIGHTseeing tour?  For the month of October, sightseeing juggernaut, Old Town Trolley Tours, is tantalizing guests with the Ghosts and Gravestones Tour that takes you from maritime ghosts in San Diego Harbor to salacious stories in the Gaslamp Quarter, before finishing up outside the infamous Whaley House in Old Town.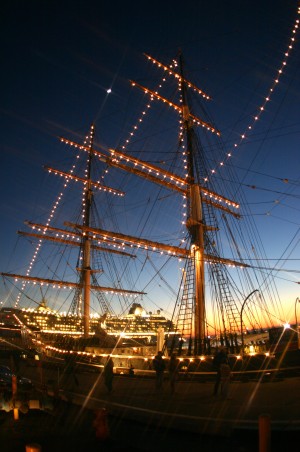 Star of India: Haunting Tales Tour
During October, take a lantern-led Haunting Tales Tour aboard the world's oldest active sailing ship, the Star of India at the Maritime Museum of San Diego. As you would suspect, there are quite a few eerie legends and ghosts haunting a ship that has been sailing the seas since 1863.