Last week, I took you on a video tour of the haunts of Old Town, San Diego, where we visited haunted room 11 at the Cosmopolitan Hotel. But the hotel hauntings don't stop there- San Diego is full of hotel ghosts just waiting for you to pay them a visit. Looking for a real treat (or trick?) this Halloween? Check-in to one of these beautiful, historic and spooky places: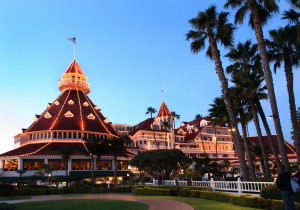 The Grand Dame of San Diego hotels, The Hotel del Coronado, has a strange haunting of her own. Kate Morgan was the beautiful girl who spent 5 days at the hotel in 1892 waiting for a man who never arrived before she was found dead in a staircase with a gunshot wound to the head. For the past 120 years, guests have reported her forlorn beach strolls or caught glimpses of her ghost in hotel windows. This Halloween, look for Kate yourself with the hotel's A Room with a Boo! package or attend the Hallo-wine & Spirits party on October 29th.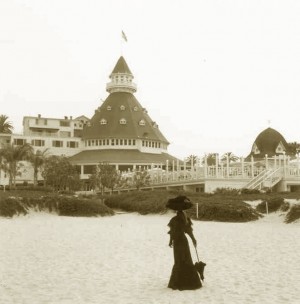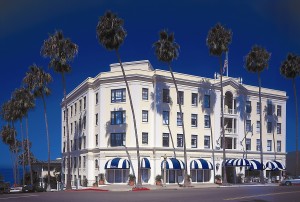 Of course La Jolla's oldest original hotel has a few resident ghosts as well. Opened in 1913, over the past century the European-style colonial hotel has been a gathering place for locals, Hollywood stars (Gregory Peck grew up in La Jolla- his father was the pharmacist next door!), and military men. These ghosts of WWII can still be heard traipsing through their old haunt- making particular raucous on certain military anniversaries.