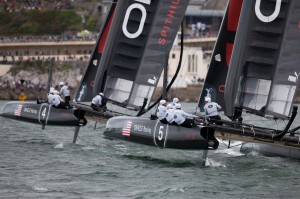 1. America's Cup World Series: San Diego is the third stop in the America's Cup World Series which features both fleet and match sailboat racing on San Diego Bay, November 12-20. The San Diego regatta will give the public an opportunity to watch the world's top sailors compete in state-of-the-art AC45 wing-sailed catamarans; this is the first time the high-tech boats will be seen in the US. San Diego Bay's natural sailing environment will allow fans to get close to the action, offering spectator access along numerous points along the picturesque waterfront.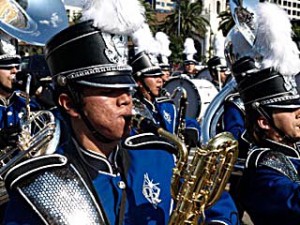 2. Veterans Day Parade: San Diego salutes its servicemen and women at the Veterans Day Parade and patriotic celebrations at the USS Midway Museum. At 11:00 am, Friday, November 11, gather to watch bands and marching units at Cedar Street, then traveling down Pacific Highway to G Street. Cmdr. Eddie Murphy, USN Ret.; Col. Clark Kholos, USAF Ret.; and Master Chief Joe Ciokon, USN Ret. will serve as grand marshals.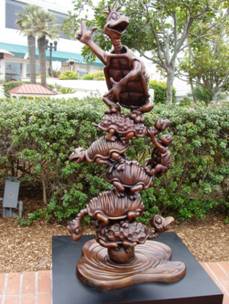 3. Dr. Seuss Traveling Art Exhibit : Hotel del Coronado welcomes back the Dr. Seuss traveling art exhibit featuring sculptures of Theodor Seuss Geisel's most beloved characters, including the Lorax, the Grinch, Yertle the Turtle and the Cat in the Hat. The collection, which is managed (along with the rest of Seuss' art) by The Chase Group, will be displayed on The Del's Windsor Lawn through December 31, 2011. Touring the exhibit is free.