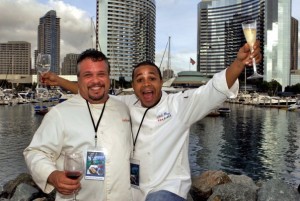 1. San Diego Bay Wine & Food Festival: The region's largest wine and culinary event takes place November 16-20. Held at venues throughout downtown San Diego, the festival includes gourmet food, celebrity chefs, wine tastings, an elegant reserve and new release tasting event and more.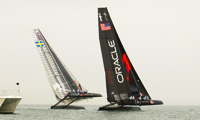 2. America's Cup World Series: the AC World Series is in full action this weekend. This regatta gives the public an opportunity to watch the world's top sailors as they compete in the state-of-the-art AC45 wing-sailed catamarans. San Diego Bay's natural sailing environment allows fans to get close to the action, offering spectator access along numerous points along the picturesque waterfront.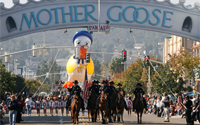 3. Annual Mother Goose Parade: San Diego East County's annual holiday kick-off celebration features celebrity appearances, whimsical floats, clowns, bands, equestrians and more, Sunday, November 20.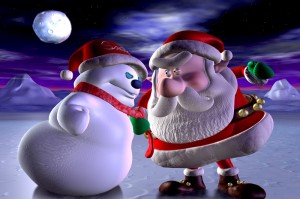 4. Santa vs. the Snowman: Enjoy a holiday treat at the Reuben H. Fleet Science Center's IMAX theatre with the showing of Santa Vs. The Snowman. Starting November 18 and running through the holidays, visitors can catch the first-ever IMAX animated holiday feature film. The film tells the heartwarming story of a lonely Snowman who at first is swept away by the magical wonders of Santa's village, only to ultimately wage war on Santa because he is jealous of all the attention that Santa gets during Christmas time.

5. FLUXX Nightclub with Sid Vicious & Ricky Rocks: On Saturday, November 19 hit up FLUXX in the Gaslamp. One of the coolest clubs in San Diego, this is a party you just can't beat! Get ready to dance the night away.