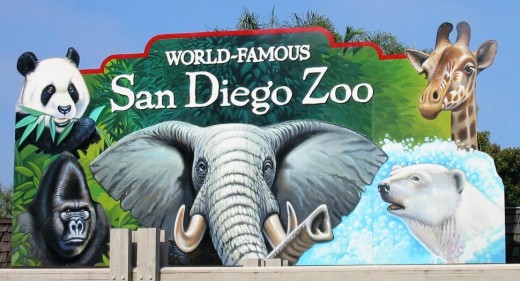 The temperature may be cooling as Autumn settles in but things are heating up at the San Diego Zoo! From November through December, Zoo visitors can celebrate flight, explore a holiday jungle, take a trek with pandas and enter into the fourth dimension.
Events
Mission Fed"s Discovery Days: Festival of Flight! (November 10-13)
They sing, they soar, they prance and preen! For a weekend, the Zoo goes to the birds. Fly through the park to view avian themed programs, meet a few winged creatures up close and enjoy some flight themed hands-on activities.
Jungle Bells
(December 11-23, 25-31 and January 1-2)
The San Diego Zoo lights up during December. Hand bells greet visitors at the entrance with popular holiday classics to set the mood. Once in spirit, visitors can wander through the park to meet Santa, see the Conversation Tree Lighting and many other holiday activities.
Exhibits
Panda Trek
The bamboo forests of China are home not only to beste online casino the lovable black-and-white pandas but other colorful creatures as well. Gold-colored takins and a red panda roam the forests and rock outcroppings. End the trek with a view of the world-famous giant pandas.
4-D Theater
In December 2011 the San Diego Zoo will introduce a new 4-D theater. The 50-seat theater will combine the thrill of 3-D with a variety of sensory effects that are built into the theater, such as water mist, blustery wind, snow, bubbles, scents, seat vibrations and more. Visitors can find the theater near the Conrad Prebys Polar Bear Plunge exhibit. The films will be about 15 minutes long and will show throughout the day. The cost of a film is $6 per person in addition to Zoo admission.