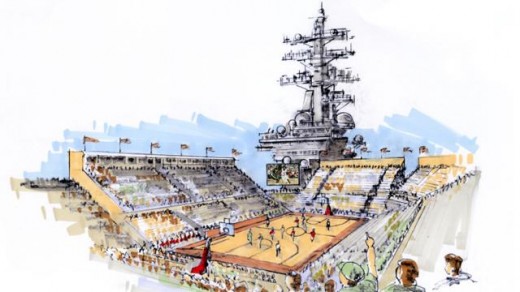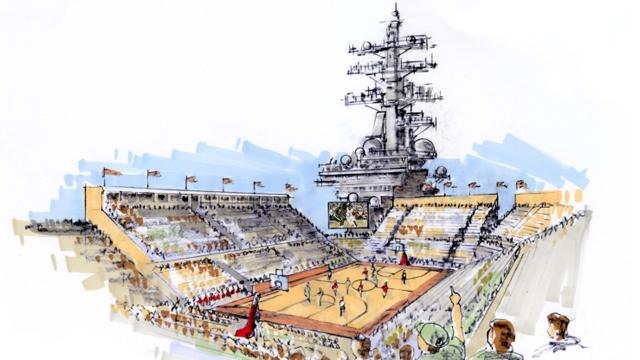 Tomorrow, Friday, November 11, the University of North Carolina Tarheels and the Michigan State Spartans will square off in a very non-traditional basketball stadium. A court, television cameras, announcer booth and over 7,000 spectator seats have been added to the flight deck aboard the USS Carl Vinson aircraft carrier currently sitting in San Diego's Big Bay.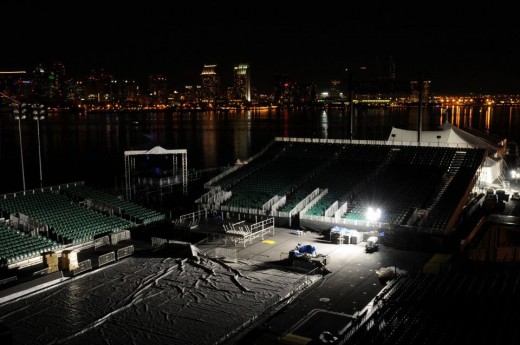 As the two college teams vie to be the first champions of the Quicken Loans Carrier Classic, basketball legends Magic Johnson of Michigan and James Worthy of North Carolina will help them out serving as honorary captains for their respective schools. There will be plenty of other celebrities in the crowd along with our service men, women and veterans.
While the Carrier Classic is sold out and for those not in San Diego, you can catch the action on ESPN and online at Watch ESPN (US Only) starting at 4:00 pm PST. Before the tip-off check out the Tarhells and Spartans videos and blog posts as they both prepare for the big game.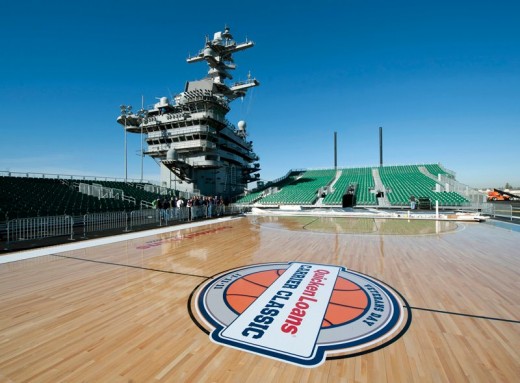 Also just wanted to give a shout out to the Morale Entertainment Foundation, which provides entertainment for troops at home and abroad.