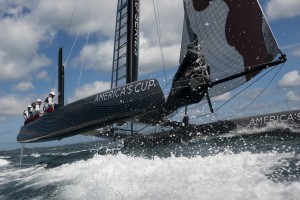 Ahoy! The America's Cup World Series is just around the corner, sailing into San Diego Bay – and into the history books – starting this Saturday, November 12 through the 20th.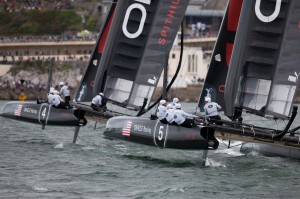 What makes these races so exciting is that it'll be the first time the incredibly swift, state-of-the-art AC45 wing-sailed catamarans will be seen in the United States! They were specially designed to slice through the water at speeds up to 30 knots, promising spectators some serious thrills as the world's top sailors push their boats to the limit (Translation: Yes, a few of these fast boats might capsize.).
Since the Coast Guard is enforcing a Safety Zone taking up a large portion of the bay, viewing the races from the water will be limited. Organizers recommend fans catch the action from the shore.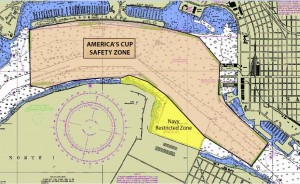 Coronado, situated on San Diego Bay just across the bridge from downtown San Diego, is a perfect spot! The island offers the following scenic vantage points: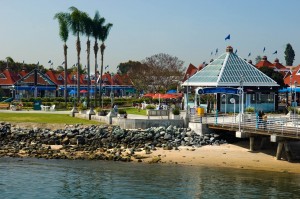 Coronado Ferry Landing, a charming outdoor shopping and entertainment complex located within binocular view of the southernmost part of the race route, is a great way to start the racing day. Grab a quick bite to eat at one of the seven restaurants and do a little shopping before the races ramp up at 1:00 p.m. on Saturday and Sunday.

Ferry departs for downtown from Coronado Ferry Landing.
After lunch, head out to the Ferry Landing dock to catch a roundtrip ferry ride (just $8.50 per person) to the Broadway Pier or 5th Avenue Landing in downtown San Diego. This may be one of the best ways to see the races from the water! Check out the ferry schedule. Bring a pair of binoculars to zoom in on the boats as they race for the finish line.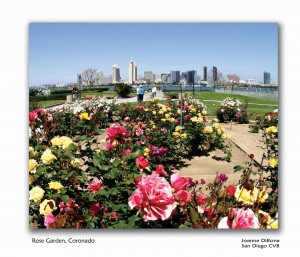 Upon your return to the Coronado Ferry Landing, head north up First Street to one of three beautiful bay front parks: Centennial Park, SDG&E Park or Shoreline Park. From here you can continue to catch the boats racing round the route's southern loop.
The bayside of Coronado's NAS North Island, open only to active duty military personnel and their families, will also be a prime spot to see the sailing action up close.
Five days and counting until the America's Cup World Series… "Isle" be seeing you in Coronado! 😉