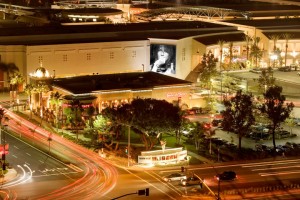 Fashion Valley Mall, located in Mission Valley, is gearing up for the holidays with a number of festive holiday events, activities and opportunities to give back this holiday season which kicks off Black Friday, November 25. For those ready to get the best deals, doors open at 4:00 am!
Other events to look forward to include:
Santa!: Santa will be on hand to visit with youngsters every day except Thanksgiving and Christmas Day. For those families that want to inlcude their pet, Fashion Valley will have Pet Nights with Santa on Sunday, December 4 and December 11 from 6:30 – 7:30 pm.
Giving Back: Shoppers are invited to choose an angel tag from the Angel Tree and shop for a child in need. Each tag features a message listing items for a child who, due to financial hardship, may not otherwise receive a Christmas gift.
Rejuvenation Station: The Rejuvenation Station offers shoppers a place to unwind, kick back in big comfy chairs and sofas and experience an indulgent shopping experience.
Simon Mobile Shopper Club: Savvy shoppers can receive text messages about great savings at Fashion Valley. Be among the first to know about special events, sales, insider deals, contests, giveaways and more. Text 74666 to join.
Let the games begin!