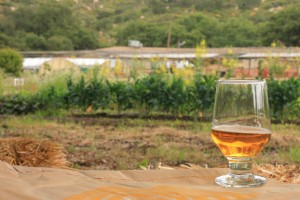 Good things are brewing in San Diego! With nearly 40 craft breweries located across the county, San Diego is a top destination for beer lovers any time of the year, but the annual celebration of all things brewed kicks off on Friday, Nov. 4. From special limited edition releases, to beer pairing dinners, to countywide pub crawls, San Diego's 2011 Beer Week is a 10-day extravaganza of sudsy goodness.
San Diego Beer Week comprises more than 400 individual events at locations all over San Diego County, so choosing which ones to attend can be a little daunting, even for a seasoned festival goer. Here's a guide to a just a few of the libation celebrations you'll find around San Diego between Nov. 4 – 13:
San Diego Brewers Guild Signature Events
The San Diego Brewers Guild offers two big events to open and close the beer festivities. The San Diego Brewers Guild festival gets the party started on Nov. 5 with tastings from more than 20 different brewers, food from some of San Diego's most iconic restaurants, and live music by 90s alternative darling Matthew Sweet. The Brewers Guild wraps everything up on Nov. 13 with a chef blowout at the scenic gardens of Lodge at Torrey Pines, where some of the region's most celebrated chefs will offer beer-paired culinary creations.
Brewmaster Dinners
San Diego Beer Week offers beer connoisseurs several opportunities to get up close and personal with the masters that brew up their favorite drinks. Ballast Point's Colby Chandler will dine with guests at O'Brien's Pub on Nov. 6, Terra American Bistro welcomes the brewers from Manzanita Brewing Co. on Nov. 7 and Steve Beaumont and "Dr." Bill Sysak will hold a beer-pairing showdown over a 5-course dinner at the Stone Brewing World Bistro & Gardens on Nov. 8.
Sweet and Savory Beer Pairings
We all know that beer pairs well with a full dinner, but what about a cheese course or with dessert? San Diego Beer Week gives you the chance to find out. Urge Gastropub, La Valencia Hotel and Venissimo Cheese are a few of the sites for beer-and-cheese pairings while Eclipse Chocolat, Small Bar and Chuao Chocolatier present pints alongside the sweet stuff.
Beer for Breakfast
That's right, you don't have to wait until lunch to enjoy a pint. During San Diego Beer Week, beer with breakfast (or brunch) is encouraged at Stone Brewing Co. on Nov. 4, Karl Strauss Brewing Company on Nov. 6, Alchemy on Nov. 11 and Sea Rocket Bistro on Nov. 13.
For a complete list of all the San Diego Beer Week events, visit SDBW.org.
With so many San Diego Beer Week events to choose from, which ones will you be attending?