Help us figure out where we are in San Diego today by leaving your comment below. Where can you find this hand-tossed pizza?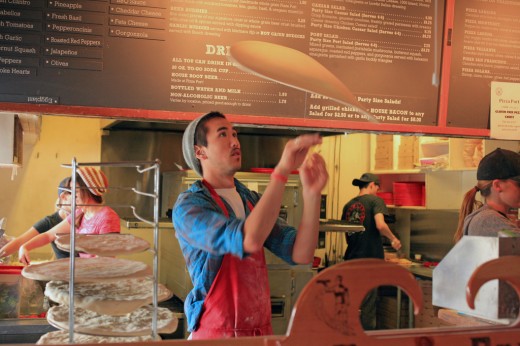 Need a hint? This place is home to some of San Diego's award-winning craft beers.
Need another hint? The name of this place is hidden somewhere in the photo!