From whale watching to black holes, visitors can find the best events and things to do this weekend!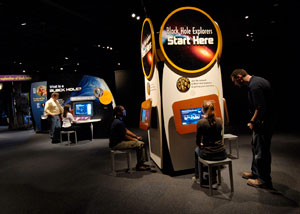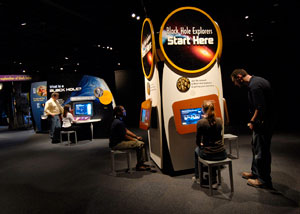 1. Black Holes: Space Warps & Time Twists: Starting February 4th and running through April 29, 2012, the Reuben H. Fleet Science Center's exhibit will allow visitors to learn about the great mystery of Black Holes. The exhibit is designed like a space mission. Visitors are briefed, issued a Black Holes Explorer ID Card, and then sent on a journey to the edge of these strange phenomena to discover how the latest research is turning science fiction into fact, challenging our notions of space and time in the process.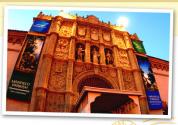 2. Museum Month: During the month of February, visitors can receive 1/2 off their admission to 40 of San Diego's finest museums. Passes can be picked up at any Macy's in San Diego County. With a pass, up to four visitors can gain admission to any of the 40 participating museums for half-price. Plus, you can use the pass all month-long!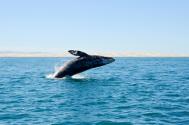 3. Whale Watching..Kayak Style: Kayak out from La Jolla Shores and see Grey Whales up close during this three-hour kayaking tour. Grey Whales migrate January through April traveling from Alaska south to Baja to breed in the warm, shallow lagoons along the Mexican coast. Trained naturalist guides will accompany you and tell you all about the surrounding area of La Jolla Shores and Cove.

4. Woodies! Woodies!: Head over to the San Diego Automotive Museum starting February 3rd to see some of the finest examples of woodies through the years. From their beginnings as estate cars for the resort owners and transport vehicles, these cars have made a revival and are now once again popular with the surfing crowd. This exhibit features classic designs as well as a few surprises.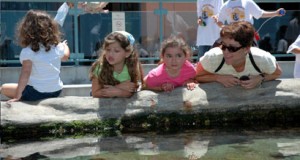 5. Tidepooling Adventures: For the kids out there that love to get their hands dirty, head over to The Birch Aquarium at Scripps in La Jolla on February 4th. Aquarium naturalists carefully guide participants into fragile tide-pool communities and highlight the inhabitants.