Thank you, Martin Luther King Day, for being the holiday after the Holidays we all needed. Now, welcome back to the 5 day work week. The year has officially started. Luckily, a plethora of great live music around San Diego in the coming weeks is sure to keep that holiday magic alive.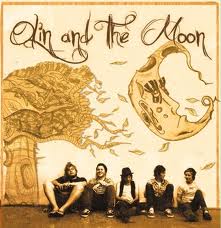 Hump Day Pick: If you need to do something today, I suggest hitting up Olin and the Moon tonight, January 18, OR catch them next week on January 25. Either way, their music is infused with the "endearing hope that a good song can cure even the worst hang over," a sentiment that also pertains to the rest of your week.
See the solo acoustic Chris Carrabba of Dashboard Confessional this Friday, January 20. And what do you think about this fun San Diego connection? The song "Stolen" was filmed at the famous Hotel Del Coronado, but there is something a little off in regards to the weather…can you guess what it is?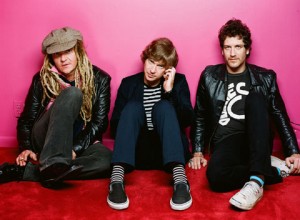 Nada Surf performs January 28 in conjunction with the release of their new album on January 24, The Stars are Indifferent to Astronomy. Their specific blend of rhythmic groove and introspective chords shaped around Caws' soulful voice has made Nada Surf a crowd favorite since the nineties, and on January 28 they will be joined by San Diego based favorites, The Soft Pack, Cuckoo Chaos and Republic of Letters.
Get your tickets fast for Ozomatli on Friday, January 27th. This Los Angeles group is an urban collision of hip hop, salsa, samba, funk, East L.A. R&B, New Orleans second line, Jamaican ragga and Indian raga living by the mantra: we'll take you around the world by taking you around L.A. I'm excited to see them at their already sold out show on Saturday, January 28th, and hoping someone other than me will recreate this Drew Barrymore/Ozomalti classic.