February is one of my favorite months of the year in San Diego. With longer days, warmer temperatures and a shorter month, the race to spring always brings an extra boost to my step. And what better way to celebrate the turn of seasons than to explore San Diego's many museums throughout the county at half the price?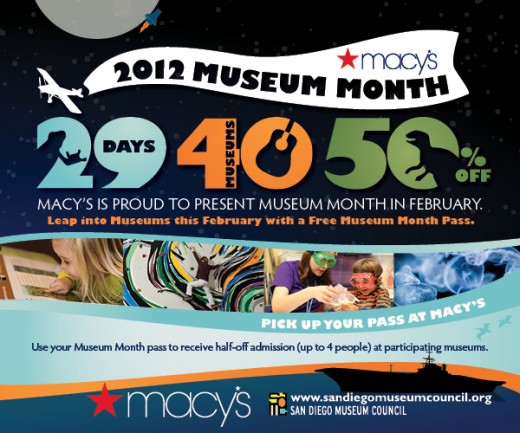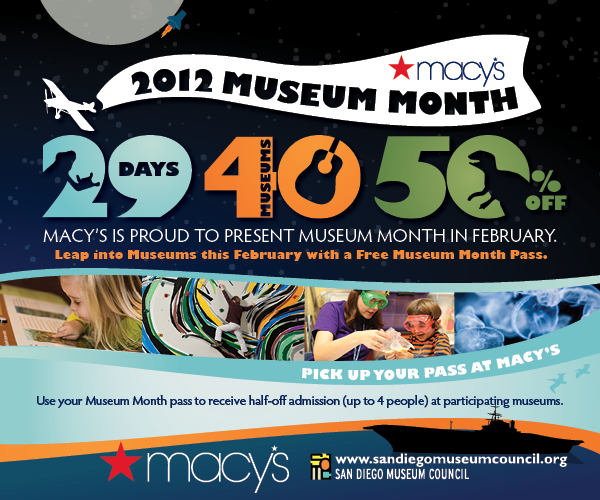 February is Museum Month in San Diego. Each year, the San Diego Museum Council organizes this month-long promotion, presented by Macy's, which provides half-off admission to any of the 40 participating museums. And with 2012 being a leap year, you'll have an extra day to explore the vast and diverse wealth of San Diego's arts and culture attractions.
From art and history, to science and nature, San Diego museums offer exploration and education into a diverse range of interests. From iconic institutions like the San Diego Museum of Art or the USS Midway Museum, to hidden gems like the San Diego Botanic Garden or the Museum of Making Music, this is the time to visit an old favorite or discover some place new.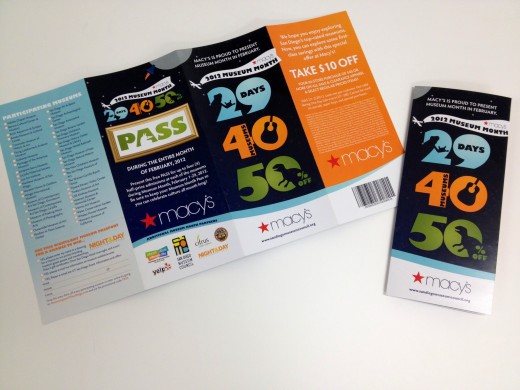 Pick up your Museum Month pass at any San Diego County Macy's location near you, starting February 1, and start planning out your museum month.
What museums will you visit during Museum Month?