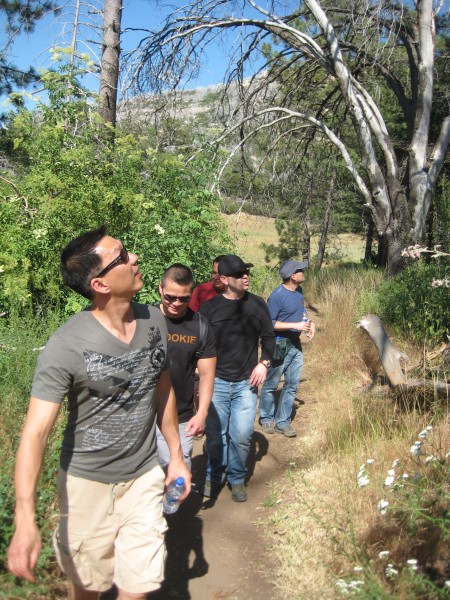 Whether you're a staunch resolution keeper, dabble occasionally in making year-end self-improvement plans or you think resolutions are just a bunch of hooey, who among us wouldn't agree that spending a little more time in the great outdoors is a noble goal for 2012?
San Diego is one the best places in the world for getting out and getting active. Even in January, daytime temperatures are mild enough so that a light jacket will be enough to shield you from the winter chill. And with landscapes that range from rolling desert hills to rocky seaside cliffs, hiking in San Diego is a great way to get some exercise that offers much better views than the treadmill at your local gym.
A scenic hike can be enjoyed year-round at one of these spectacular locations: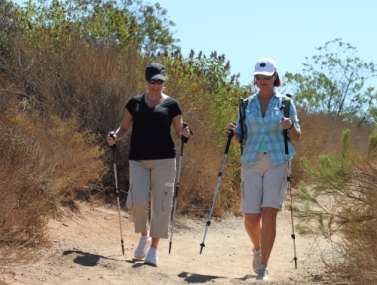 Only a short drive from downtown, Mission Trails Regional Park offers miles of hiking trails that meander along the San Diego River. The park's Cowles Mountain offers an impressive 3 mile round-trip hike that will have you feeling the burn as you take in the views from the mountain top.
Torrey Pines State Reserve provides eight miles of coastal hiking along four major beach trails. The differing paths intertwine under forested ground displaying diverse scenery of trees, ocean, wildflowers and sandstone formations. During winter, you might even see California Gray Whales migrating south to Mexico in the distanced ocean view. Throughout the year, lucky sightings of bottle nose dolphins make these hikes a truly memorable experience.
The Anza-Borrego Desert State Park in San Diego's East County community of Borrego Springs is an expansive outdoor playground, with routes that travel up rocky paths, along scenic streams and down steep hills. Three notable trails include Elephant Trees, a hike through desert flora and fauna and named after a rare type of tree covered with colorful flower blossoms; Ghost Mountain, a moderate uphill mountain hike ending at an abandoned stone house surrounded by breathtaking aerial views, and Pictograph Trail, a great family hike in which guests pass through an old Indian village to reach a 50-foot dry waterfall.
Looking for more ways to explore the outdoors in San Diego? Join me for a video tour of San Diego's top outdoor recreation activities:
How do you plan to get active in San Diego this New Year?