On a brisk 64-degree Sunday morning in February, we climbed aboard the historic sailing yacht, America, for a 4-hour whale watching excursion with Next Level Sailing. Filled with anticipation and excitement, dressed in plenty of layers and loaded up with Dramamine, we were ready to set sail for an adventure day on the high seas.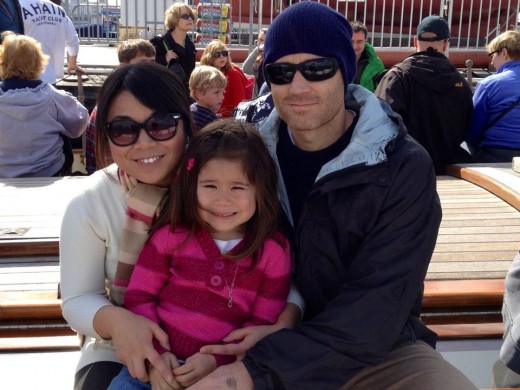 Upon arrival in front of the Maritime Museum of San Diego, the staff at Next Level instructed the group (about 40 of us) on safety protocols, what we can expect to see, and where the whales have been. This year has been the best season on record for whale watching, they told us, with the largest whale sightings to date.
Whale watching season in San Diego begins around mid-December, where majestic gray whales make their yearly migration from the coast of Alaska down to Baja California, to feed and breed, then make their way up the coast again by April. In the weeks leading up to our excursion, I kept track of Next Level's trip statistics, and was certain we were guaranteed sightings of whales, but also dolphins and sea lions. If only Ishmael and Captain Ahab had the folks at Next Level on their side, the hunt for Moby Dick may not have been so treacherous.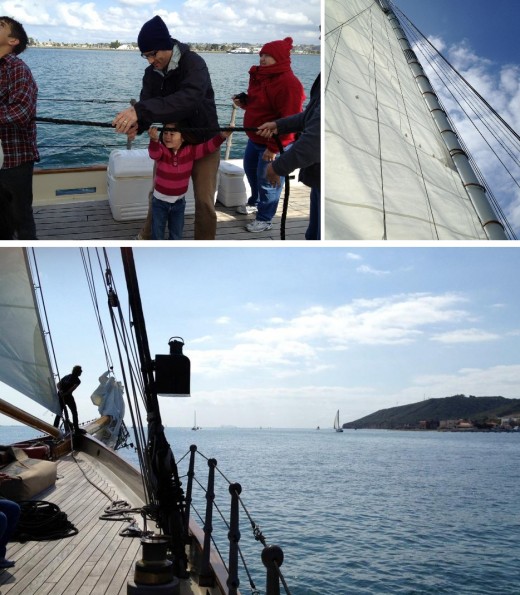 Once we set sail, the very capable and courteous Captain and crew of America made us feel right at home. As we made our way out of San Diego Bay, we enjoyed breathtaking views of the downtown skyline behind us and Point Cabrillo ahead.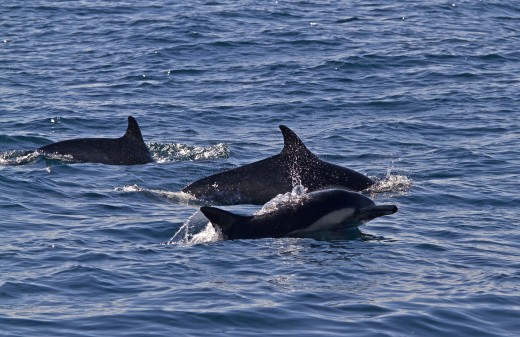 As we hit the open water, we were greeted by hundreds of dolphins who frolicked around us, popping up and showing off their speed as they kept up with the ship.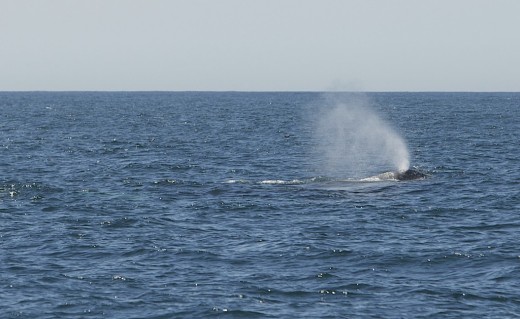 About two hours in, we saw and heard the first blow of a finback whale, the second longest of the whale species and the sixth largest living animal on the planet. During our 2 hours or so out in the open water, we saw a dozen or so fins, but no grays.
Our time was up and we had to head back to shore before seeing any gray whales. The winds were strong so the crew hoisted the front sails, turned off the engine and we enjoyed a peaceful trip back towards the bay.
Just as we started to see land again, the Captain heard of a gray whale sighting over the radio,  just south of where we were. The crew steered the ship to meet the coordinates as we peeled our eyes towards the southern horizon. After a few minutes, we saw a spray in the distance. Approaching closer, we caught another spray and a glimpse of the gray's tail and fin. Our voyage was complete.
Whale watching may be coming to a close, but there are plenty of sailing excursions you can enjoy throughout the year in San Diego. Tell us about your San Diego sailing experience below.