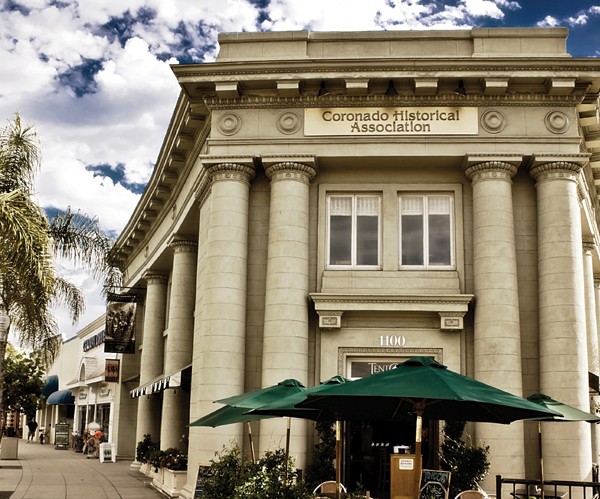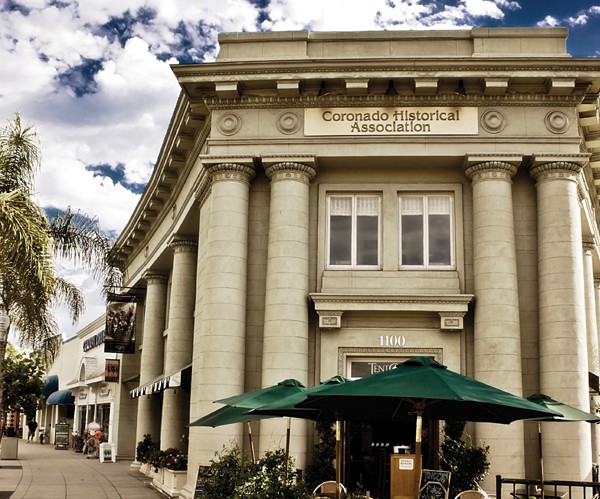 As the days count down for San Diego Museum Month (1/2 price admission to 40 participating museums), across the bridge on Coronado Island, the charming Coronado Museum of History and Art, chock full of history and visionary tales told with a plethora of enchanting educational activities and exhibits, awaits visitors.
The following are 5 of my must-see/must-try picks at the Coronado Museum:
Learn about Coronado's role in World War II at the museum's newest exhibit Coronado on the Frontline:  1942-1945.
On a related note, don't miss the popular Coronado Historic Homes Tour on May 13th where you can tour the island's most beautiful homes and learn about World War II's impact on the community.

Coronado is considered the birthplace of U.S. Naval Aviation!

The museum also houses a number of artifacts, uniforms and photographs documenting the U.S. Navy's prominent presence on the island with permanent exhibits in the first and third gallery.

Coronado historic walking tour.

Take a walk back in time with the Museum's docents, as well as discover the beautiful architecture and gardens around the island, on one of two private Walking Toursof the landmark Hotel del Coronado or of Historic Coronado.

"Dorothy and The Wizard of Oz" was written in Coronado!

L. Frank Baum, author of the beloved Wizard of Oz series, vacationed in Coronado where he wrote at least three of his famous books. In the museum's first gallery, at the "Celebrities" wall,  visitors can view three rare first edition books by Baum: Dorothy and the Wizard of Oz, The Emerald City of Oz and The Road to Oz!
Follow the yellow brick road (or the San Diego-Coronado Bridge 😉 ) to Coronado and discover another fascinating side of the "Crown City" at the Coronado Museum of History and Art!