As one of the most beloved communities in San Diego, beholden by its natural beauty, rich heritage and a luxurious yet laid back vibe, La Jolla is a must-visit stop on any San Diego vacation itinerary. From the dramatic coastline unmatched in majesty, to premier dining establishments, elegant hotels, world-class shopping, treasured art and cultural institutions, La Jolla certainly lives up to the meaning of its name, which translates to "the jewel" in Spanish.
If you"re exploring La Jolla during February Museum Month, don't miss three great arts and culture attractions that you can enjoy at 50% off admission. Just pick up a Museum Month pass at any San Diego County Macy's location, and head to one of the following museums to take in mind-blowing contemporary art, explore wondrous sea creatures or dive into La Jolla's historic past.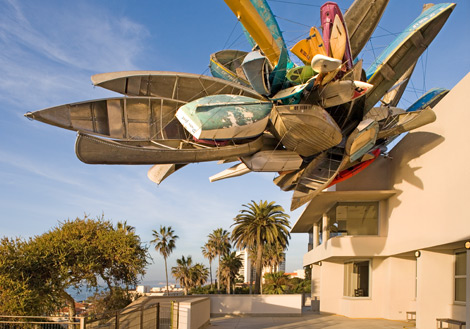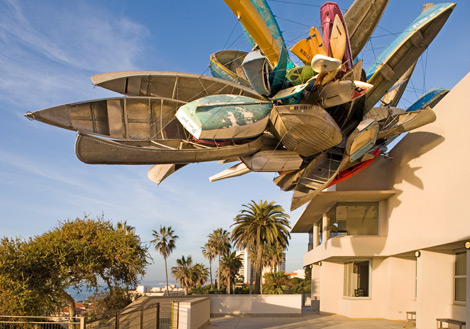 San Diego's leading contemporary art museum consistently presents thought-provoking, iconic and at times, challenging exhibitions of modern and contemporary art. The museum has two locations, in downtown San Diego, and its flagship location on the water's edge in La Jolla. One of my favorite spaces in San Diego, walking into the ultra-modern, cleanly designed museum space always clears my head and prepares me for what will surely be a visually and intellectually engaging experience.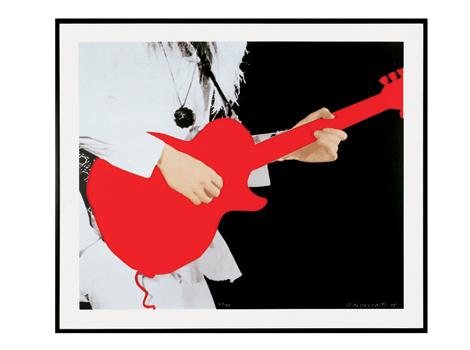 During February"s Museum Month (and on view through May 13, 2012), MCASD La Jolla presents a retrospective of prints by internationally-renowned, San Diego native conceptual artist John Baldessari. The exhibition includes over 100 prints made by Mr. Baldessari from 1973 – 2010, representing diverse media ranging from traditional print making techniques such as lithography, etching, and silkscreen to photographic media such as photogravure, aquatint, and photo intaglio. Visually arresting, provocative and captivating, the exhibition is sure to leave you online casino with an enduring impression of Mr. Baldessari's beguiling wit and astute sense of humor (as demonstrated in the video below, created for the Pacific Standard Time exhibitions, featuring Jason Schwartzman.)
While you"re there, be sure to visit the Edwards Sculpture Garden, featuring Nancy Rubin's Pleasure Point (shown above), created out of over 60 rowboats, kayaks, canoes, small sailboats, surfboards and other small ocean and river vessels. The installation explodes off of the building, creating a gravity defying burst of color, form and wonder. From the sculpture garden, you will also get a good look at the mural Brave Men Run in My Family, by one of my favorite contemporary artists Ed Ruscha.
La Jolla is also known the world over as the home to the renowned Scripps Institution of Oceanography. As one of the leading marine biology institutions in the world, there are plenty of brilliant scientists who explore the waters off the shores of La Jolla, both on official scientific business, but also to conduct their version of "board meetings," i.e. surf sessions off of Blacks Beach or La Jolla Shores.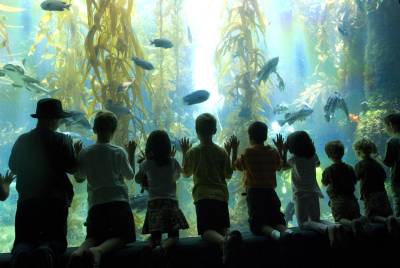 Situated atop the bluffs overlooking the Scripps Pier is the Birch Aquarium, dedicated to providing ocean science education, to interpret the research by the Scripps Institution of Oceanography, and to promote ocean conservation. This small gem of an aquarium is one of my daughter"s favorite places to spend a few hours exploring and discovering the wonders of the sea.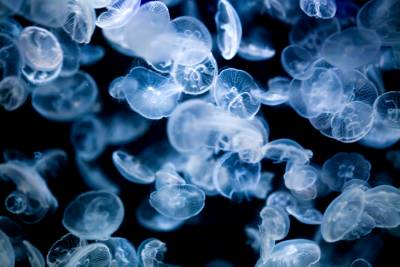 From colorful coral displays and mesmerizing jellyfish exhibits, to the diverse species of Pacific marine life displayed through the Hall of Fishes, walking through this aquarium is a great way to get lost in the quiet and hypnotic rhythm of the sea. For fun in the sun outdoors, head to the Boundless Energy exhibit, situated on the south side of the aquarium. Colorful and dynamic interactive displays allow kids of all ages to explore the innovative ways to harness the power of nature, producing renewable and sustainable energy. If you want to get a real feel for sea creatures, walk over to the Preuss Tidepool Plaza for some hands-on learning about local tide-pool animals such as seastars, hermit crabs, sea cucumbers and lobsters. You can also find out about the various Aquariums tidepooling excursions they offer throughout San Diego.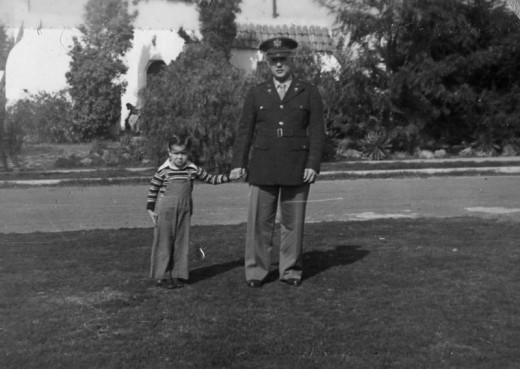 If you"re a history buff, you"ll want to check out the La Jolla Historical Society, dedicated to the discovery, collection and preservation of the oceanfront community"s rich heritage. During February, catch the exhibition Homefront La Jolla: An American Community during World War II, featuring historic photographs and artifacts depicting a fascinating narrative on how the small community and residents of La Jolla dealt with the cultural, economic, and emotional effects as World War II unfolded. See compelling stories unfold as you examine photos and artifacts and read through written accounts that describe young men leaving the community, women stepping into San Diego"s workforce and Japanese-Americans being interned. From mandatory nighttime blackouts, to war bond and recycling drives, to the planting of Victory Gardens, the exhibition provides an accurate and authentic account of what it felt like to live in La Jolla during these tumultuous times.
Tell us in the comments below about your favorite museum or attraction in La Jolla?