With only seven days left until the end of San Diego Museum Month, I still have a few museums to check out. As a resident of Encinitas, I've got a few favorites in North County that I frequent, and one in particular that tops my list of best museum I haven't been to yet, but love already.
As a music lover and North County resident, I'm frankly ashamed that I haven't been to this museum yet. Located in Carlsbad, The Museum of Making Music is the only museum of its kind in San Diego County. Founded in 1998 by the National Association of Music Merchants, the museum showcases and celebrates the music products industry.
The museum's exhibits are arranged chronologically in five galleries, beginning with the coming of age in America's music industry between 1890 to 1909, all the way to the 1980's. Each gallery showcases hundreds of vintage instruments, along with historic audio and video clips and interactive displays, providing a 360 degree look at the innovations, trends and popular music of the era.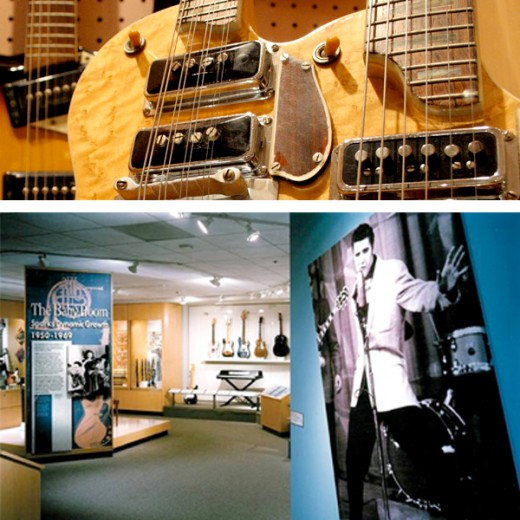 Unlike the traditional hall of fame or celebrity instrument collection, the Museum of Making Music focuses on the historical changes and innovations of musical instruments, how they came to be made and sold, and how these developments influenced popular music. Some of the breakthrough instruments in their collection include a Gibson mandolin, the Ludwig drum pedal, a Rickenbacker Lap Steel guitar, Fender Telecaster guitar, and Yamaha DX-7 Synthesizer.
Currently on view is a special exhibition that provides a comprehensive survey on the history of reed instruments, Roots of Reeds (through March 2012). I am completely jazzed about visiting the museum (pun intended), as I know it will surely deepen my appreciation of music and may even inspire me to finally sign up for that guitar lesson.
There's nothing more satisfying than seeing a deserving friend get their due. In the case of William Glen Crooks, it was only a matter of time that his talent would be celebrated. I had the pleasure and privilege of working with him in my past life as a San Diego gallerist, and watched with glee as his star steadily rose over the years. His career retrospective exhibition Point of View at the Oceanside Museum of Art, curated by leading San Diego gallery Scott White Contemporary Art, celebrates a life's work by the gifted painter and Imperial Beach native.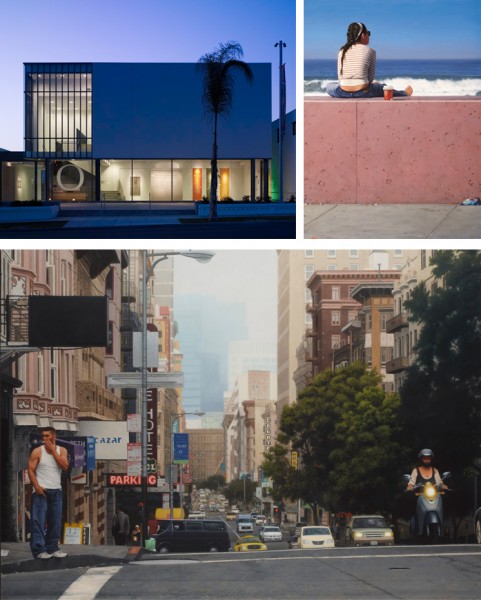 Known for glowing landscapes and timeless scenes, Glen's paintings emanate a warmth that makes you feel the atmosphere of his pictures. He has an uncanny ability to bring out the extraordinary in what would otherwise be a mundane scene, and he does so with his own brand of modesty and humility that makes him a true original. On view through April 22, this is an exhibition you won't want to miss!
One of the most inspiring institutions and spaces in San Diego is nestled in the hills of Encinitas. The Lux Art Institute is a museum unlike any other, where you can witness the creative process and engage with the artists as they produce their work in a studio setting. Lux invites internationally renowned artists to live and work in their beautifully designed facility for several weeks as they create and exhibit their work.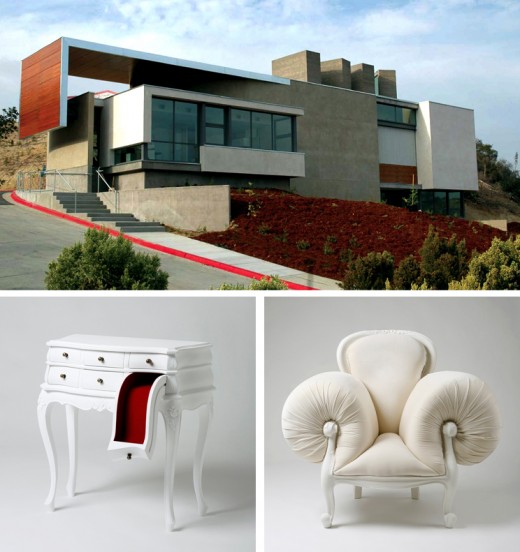 Current artist-in-residence, sculptor Lila Jang, puts a whimsical spin on home furnishings. Restricted by a small apartment and armed with a desire to escape the mundane routine of everyday life, Jang looked at traditional home furnishings in a new light. By removing the need for functionality from chairs, dressers, stools, and other furniture, she transforms these everyday objects into fantastical sculptural works that are animated, playful and expressionistic. Ms. Jang's residency and exhibition closes on March 3, 2012. Go for the art, and stay to explore the gorgeous architecture and lush landscapes that surround the museum premises.