Spring always brings fun street festivals, artwalks, baseball, BBQs and more to San Diego. Here are 3 Free springtime events coming up this weekend: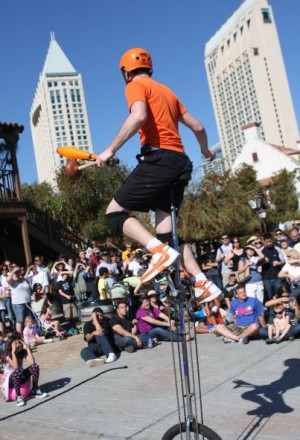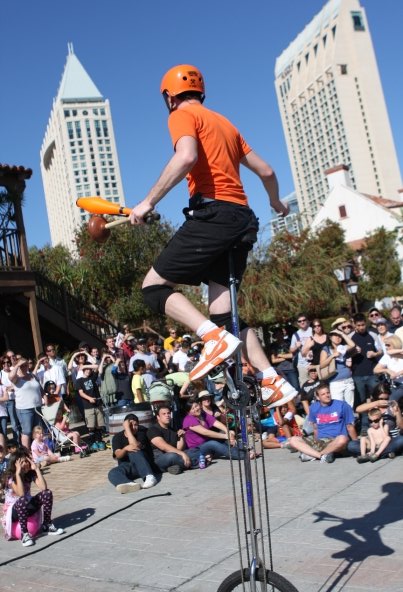 This annual celebration brings colorful street performers like sword swallowers, jugglers on unicycles, escape artists and comedic stuntmen to the cobblestone streets of downtown's Seaport Village, Saturday and Sunday, March 24-25. The extraordinary and bizarre talents at this year's festival will provide outdoor amusement for all unlike any other festival in the region.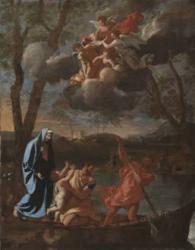 Stop by the Timken Museum to see a concentration of French 17th century paintings on display including the loan of Nicolas Poussin's The Holy Family Returning to Nazareth from the Cleveland Museum of Art. In honor of the loan of The Holy Family Returning to Nazareth, the Timken has arranged for it to be shown alongside four paintings by Poussin's contemporaries: the Timken's own Christ Healing the Blind by Philippe de Champaigne; its Pastoral Landscape by Claude Lorrain; the San Diego Museum of Art's Aeneas and his Father Fleeing Troy by Simon Vouet; and The Holy Family with Saint John the Baptist in a Classical Landscape attributed to Nicolas or Pierre Mignard and generously lent from a private collection in San Diego.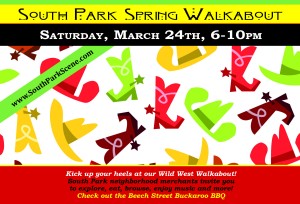 On Saturday, March 24th from 6:00 – 10:00 pm, South Park comes alive for the first walkabout in 2012. There will be free Trolley rides, a free Urban Safaris walking tour at 6:30 pm (from Juniper Street) as well as live music. Be sure to take in the gallery show openings, new shops, sales and specials. Additionally, Beech Street eateries will serve up Walkabout plates with tasty BBQ'd goodies for a small fee.
Tell us, what is your favorite free weekend activity in San Diego?