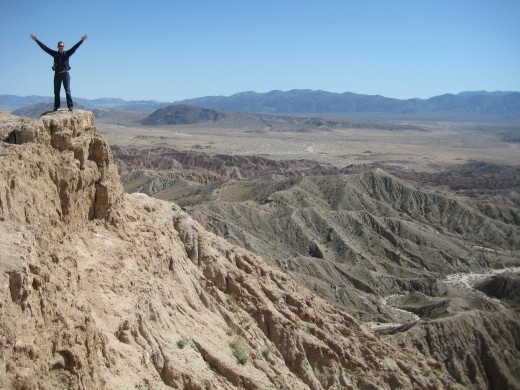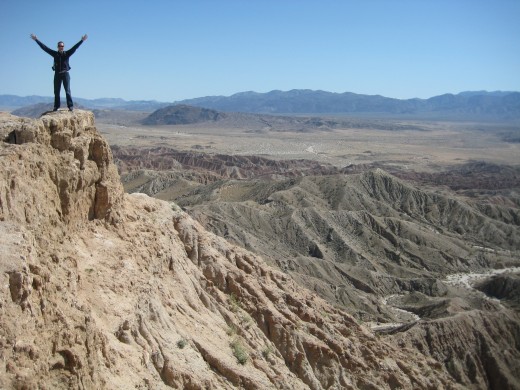 I recently laced up my hiking shoes and trekked through Anza-Borrego Desert State Park (located 2 hours east of San Diego) to discover some of the most pristine, untouched wilderness in Southern California, including Clark Dry Lake bed, winding slot canyons and phenomenal vistas from Font's Point, "California's Grand Canyon" (RV Life).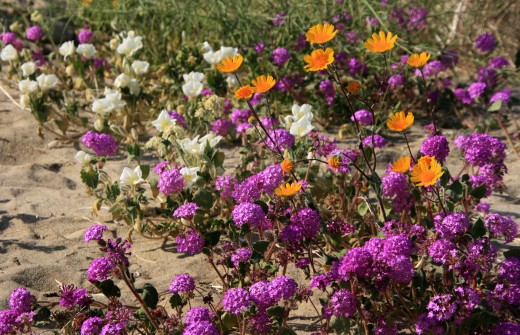 Spring is the perfect time to visit the park for a few hikes. The temps are pleasantly warm (in the 70s) and desert wildflowers begin to bloom in the canyons and washes (though the winter rains weren't very plentiful this year). Desert cacti are generally dependable performers through late March.
If you're a first-timer to this arid, breathtakingly beautiful part of San Diego County, I highly recommend hooking up with California Overland whose knowledgeable guides will take you deep into the park's hidden, less-accessible areas aboard 4-wheeel drive vehicles. It's a thrilling "E-ticket ride" as you rumble across scenic landscapes through rugged Badlands.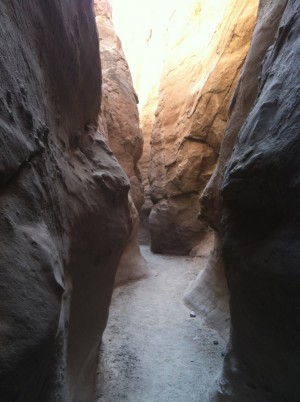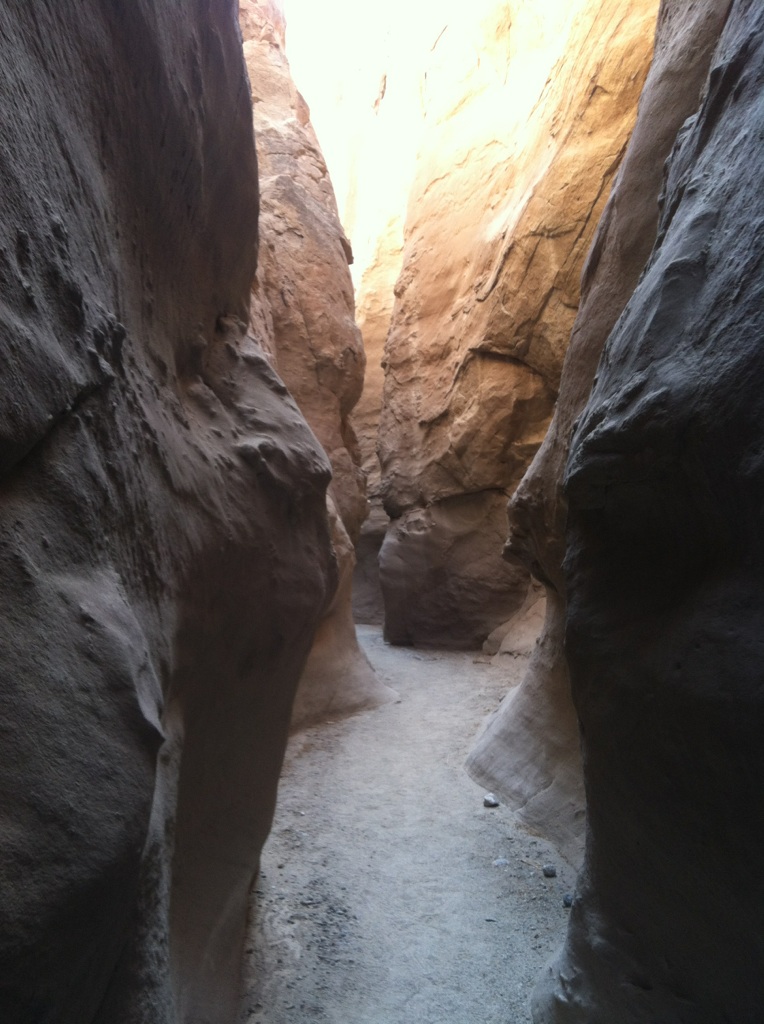 One stop along the way that offers incredible hiking is a magnificent Slot Canyon just off the S-22 by a former Calcite Mine (in the Font's Point North Sector of the park). It's a relatively easy hike with phenomenal photo ops at every twist and turn of the terrain. This is nature's cathedral with towering peaks and boulder outcroppings, creating a peaceful almost Zen-like silence that's only broken by occasional birds singing overhead.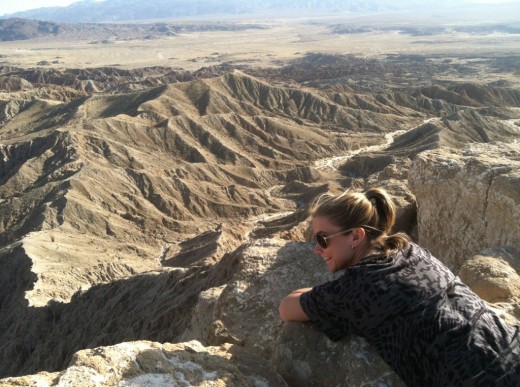 Southwest of slot canyon is another hiking highlight: Font's Point. The trek up to this unparalleled precipice from the parking area is short and sweet and so worth it! The views are seemingly endless to the Salton Sea and Mexico to the east, the entire Borrego valley and surrounding mountains. You could easily spend an hour gazing in awe at the formations below. Word of warning: There are no fences at the overlook so be very cautious with every step and don't get too close to the edge.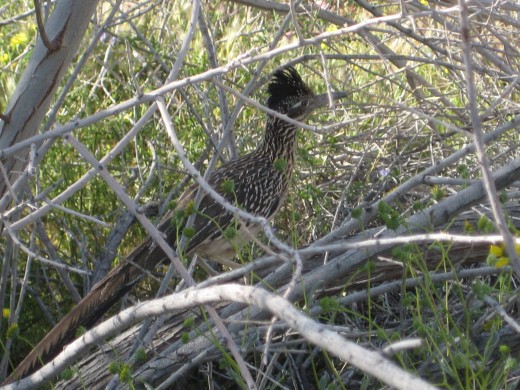 For novices (and those who would rather not off-road to the two hiking spots above) there's a very easy nature trail that loops around the Anza-Borrego Desert State Park Visitor Center (200 Palm Canyon Dr.). See cacti (the Ocotillo is my favorite with its crimson red flowers!), palm trees and other flora up-close, as well as lizards sunning on rocks and the occasional roadrunner darting to and fro! Like Font's Point, this trail offers sensational vantage points of the valley and mountains. Definitely bring your camera!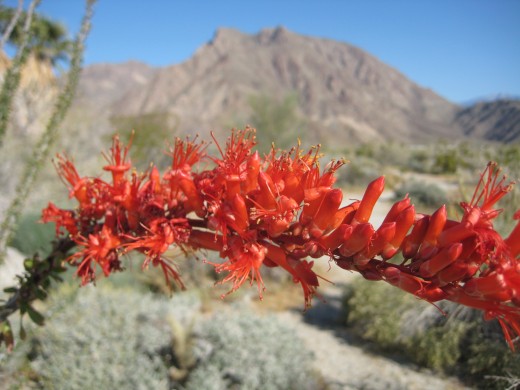 Tell us or show us in the comments below, what is your favorite thing about the Anza-Boreggo Desert State Park…