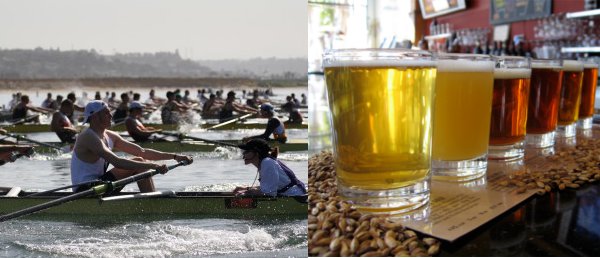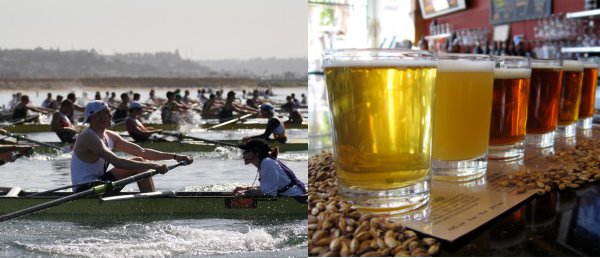 Peanut butter and jelly, burgers and fries, chips and dip…good things come in pairs. For most people, sports and beer are an equally classic combination. Throw in the sparkling San Diego coastline, and you've got a recipe for a great afternoon.
Fortunately for anyone visiting on March 31 or April 1, the San Diego Crew Classic is offering just that. The San Diego Brew & Crew party takes place from 12:00 – 3:00 pm on both Saturday and Sunday, featuring live music, fantastic views of beautiful Mission Bay, food trucks and, of course, San Diego craft beers. Your $40 admission ticket means you not only get to enjoy a live performance from Everest, the indie darlings once invited to open for Neil Young, attendees can sample libations from iconic San Diego brewers including Karl Strauss Brewing Company, Stone Brewing Co., Green Flash Brewing Company, Hess Brewing Company, Lightning Brewery, Julian Hard Cider and more.
While you are enjoying your beer, don't forget to cheer on the more than 4,000 collegiate competitors rowing for victory. And maybe after the race, they just may join you for a beer. After all, it's good for you!
So tell us in the comments below, what is your favorite beach drink/libation?