Who says it ain't easy being green? In San Diego, being green is a way of life. That's why Travel + Leisure Magazine recently listed us as the eighth greenest city in America.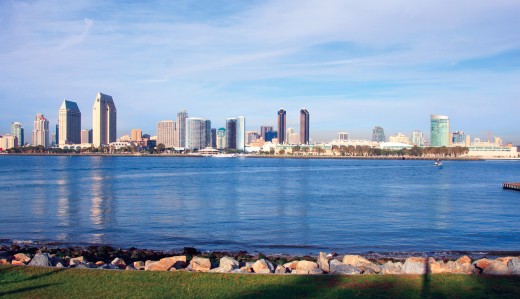 There are a few tidbits in the article that I wasn't aware of, like the fact that San Diego County boasts more farms per capita than any other county in the U.S. All the more reason to enjoy the bounty of San Diego at the local farmers markets I love to visit on the weekends!
Here are 20 more reasons why it's easy being green in San Diego:
1. San Diego was voted California's #1 solar city two years in a row!  There are more solar installations in San Diego than in any other city in California.
2. The San Diego International Airport's has begun its largest building project ever – and it will have Silver LEED status!
3. The Port of San Diego is committed to beautifying and projecting our bayfront, with the North Embarcadero Visionary Plan, which broke ground in January 2012.
4. With trolley, coaster and bus service, and now Car2Go (cited in the Travel+Leisure article) taking public transportation on your trip to San Diego has never been easier.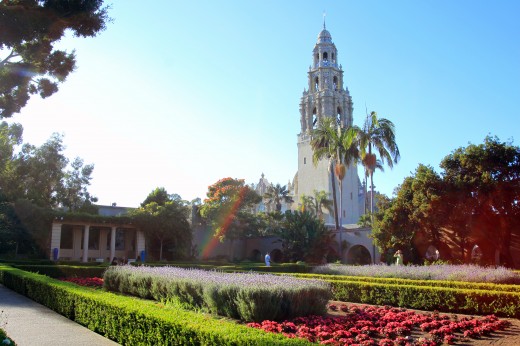 5. San Diego is home to Balboa Park, the nation's largest urban park.
6. Ever wanted to get to know the environment up close and personal.  You can by going on a kayak ride with an environmental guide.
7. For water views and coastal eco-culture, you can't beat Torrey Pines State Reserve with its rare pines, other worldly sandstone formations, canopied trails, lagoons and million dollar ocean views. Spanning over 2,000 acres, it preserves its namesake, the Torrey Pine tree, and other indigenous wildlife in its native environment.
8. Aptly named Sunset Cliffs in Ocean Beach is another local gem with 68 acres of bluffs and walking paths high above the Pacific Ocean. This large sandy beach also offers surfing, swimming, volleyball and other recreational activities, perfect for getting your heart pumping while surrounded by panoramic ocean views.
9. Sure we love our surf boards, but San Diegans are also very attached to our bikes. Whether it's a mountain bike or a beach cruiser, hopping on 2 wheels is great way to experience this city – from La Jolla to Mission Bay to Coronado Island. San Diego Hike Bike Kayak Sports, Inc. offers the "La Jolla Plunge Tour", which starts at Mt. Soledad and winds you down a 3.5 mile descent with breathtaking views of the La Jolla Cove and beyond.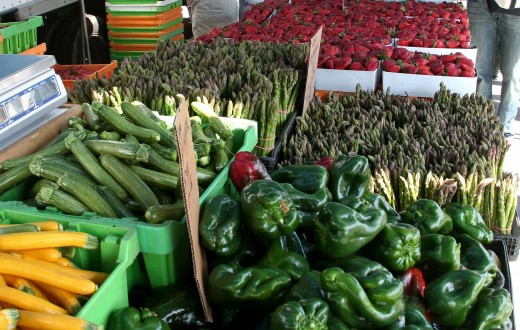 10. Did you know that  San Diego County has more farms per capita than any other county in the U.S.? With dozens of farmer's markets each week, you can buy the freshest locally grown produce from these farms, and take advantage of the bounty of local farms.
11. Our restaurants and local chefs are committed to the Farm-to-Fork movement.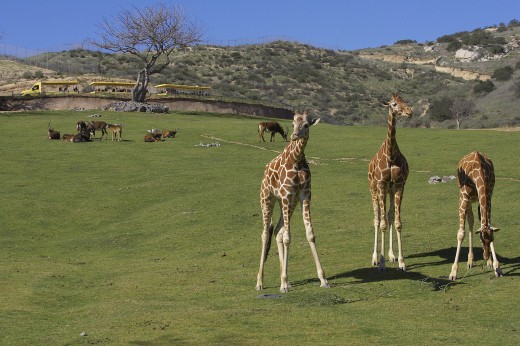 12. San Diego Zoo Global is the largest animal conservation organization in the world. Dedicated to the science of saving endangered species worldwide, they operate the world famous San Diego Zoo, Safari Park, and San Diego Zoo Institute for Conservation Research.
13. Traveling with children? Check out the New Children's Museum – an environmentally sustainable building that utilizes San Diego's year round weather, with lots of natural light and windows. Their educational and interactive exhibits are a perfect way to engage your kids, and to bring out the kid in all of us.
14. For more than 40 years, the Worlds of Discovery – better known as SeaWorld, Busch Gardens and Discovery Cove – have initiated and supported wildlife conservation, research and education at home and around the world. Upon visiting Worlds of Discovery, many guests are inspired to help protect the animals they encounter and get involved with wildlife conservation.
15. Hotel Indigo is San Diego's first 100% LEED certified hotel.
16. Experience Birch Aquarium's award-winning exhibit presenting the science of global climate change, backed by a half century of groundbreaking research from Scripps Institution of Oceanography.
17. Reuben H. Fleet Science Center  received LEED Silver Certification for Existing Buildings: Operations & Maintenance in May of 2010.
18. Hornblower Cruises and Events works toward sustainability by purchasing green products, implementing recycling programs and building the innovative Hornblower Hybrid boat.
19. The Mission Bay Aquatic Center is 100% powered by the sun.
20.  San Diego Natural History Museum in Balboa Park has a LEED certification, and they recycle 100% batteries, bulbs, ballasts, e-waste, plastics, glass, and metal. Plus, the Dinosaur Café serves organic, free trade, shade grown coffee products.