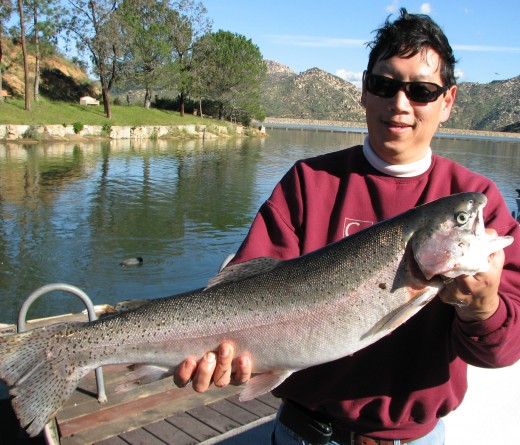 There's a reason Field and Stream Magazine placed San Diego No. 2 on its list of America's Best Fishing Cities. In addition to some of the most diverse saltwater fishing in the world and two productive bays, the area has 23 different lakes to choose from for a great freshwater experience.
When I moved to San Diego, I thought it was all about the ocean, but I soon found out there is a whole other world out there for fishermen at this area's mix of city and county lakes. At most lakes you can count on catching trophy-sized largemouth bass, catfish and bluegill, but many are stocked with trout in the late fall, winter and spring. Some lakes like Dixon, Poway, Santee Lakes and Wohlford get stocked with channel catfish in the spring and summer months.
Before heading out onto the water, you'll need a California fishing license ($14.30 for a one-day state license) at most lakes, but Dixon, Santee and Poway lakes don't require a one. You will need a fishing permit ranging from $6 to $9, depending on the lake.
Here are my three favorite freshwater lakes, based on good shoreline access and good fishing: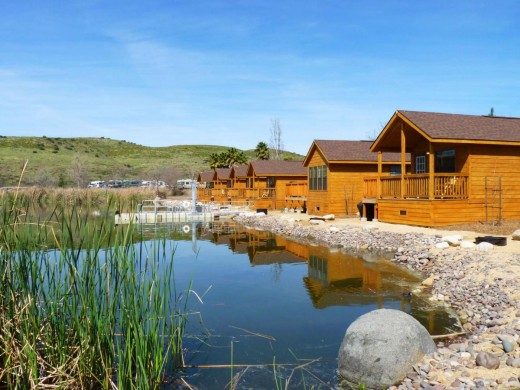 Santee Lakes, an oasis out in San Diego's East County, offers seven fishing lakes the size of big ponds, really! While all the lakes are stocked with fish, lakes 3 and 4 get the most activity because they're the most heavily stocked with trout and catfish and lakes 6 and 7 are reserved for campers. Great access around all the lakes, RV camping and kid-friendly fishing make this a must for the family of fishermen.
Cost is $3 per vehicle during the week, $5 on weekends. State permits are not require but fishing permits can be purchased at $9 for adults, $6 for juniors. Extra pole rentals are $4. There are also limited boat rentals.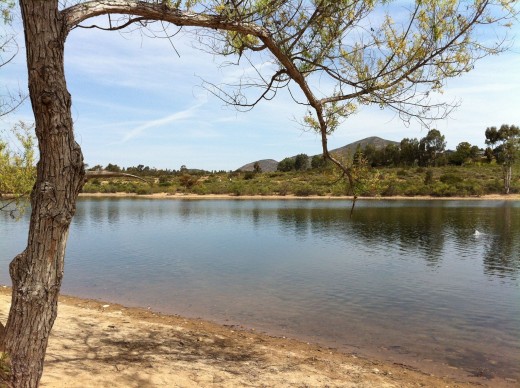 Lake Murray, located at the base of Cowles Mountain in the Mission Trails Regional Park, offers convenient shoreline access, a fishing pier and good boat launch. The surrounding park area and trail are also great for picnics, biking, running or just relaxing outside.
You'll need a California fishing license and the permits go for $8 for adults, $2.50 for kids 8-15 and kids 7 and under fish free. Boat rentals are also available.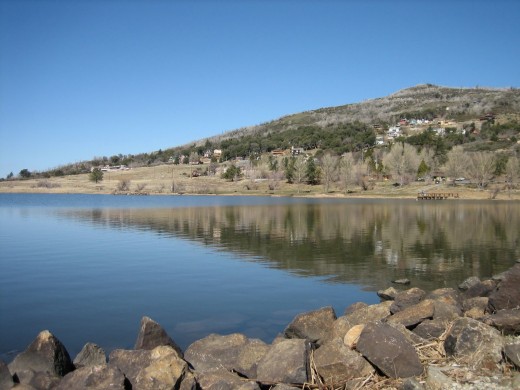 Lake Cuyamaca, a bit of a drive from the city (about an hour), is nestled in the San Diego's miniature version of the High Sierra, the Cuyamaca Mountains. The lake – stocked most of the year with rainbow trout, bass, crappie and catfish – offers great shoreline access, fishing piers and fishing jettys. Just along the shoreline are great camping sites, cabins and RV spots to help make it a relaxed weekend of fishing.
Costs are $6 for adults, $3.50 for kids 15 and under. There are boat rentals and a boat launch, but all private boats must be inspected for invasive species such as quagga mussels ($10 charge).
Tell me, where is your favorite freshwater fishing spot in San Diego County?