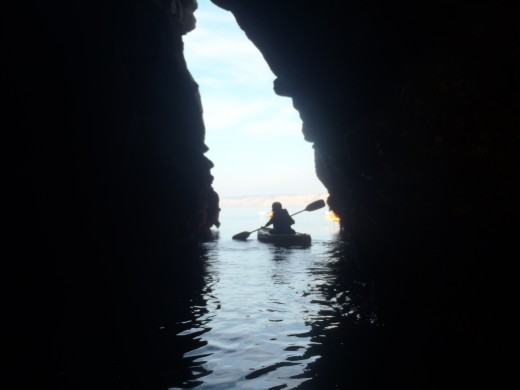 When the sun comes out this weekend there's only one thing in San Diego that I want to do – kayak through the caves in La Jolla! These natural wonders are quickly becoming one of the most popular attractions in San Diego as thousands of locals and visitors paddle in wonder through these hidden gems every week.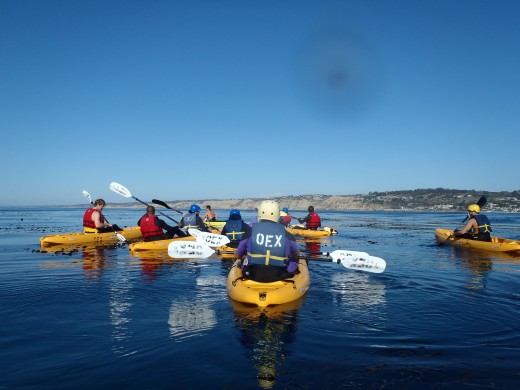 La Jolla Shore's natural boat launch creates a perfect place for beginners and avid kayakers alike to start their adventure around the cove. After just a 20 minute paddle out from the boat launch, kayakers arrive at the famous La Jolla sea caves.
Millions of waves and years have carved these north facing sea caves – including Big Rock, Arches, Emeralds, and Sunny Jim's – out of the 75 million years old sandstone cliff side. Kayaking or swimming through the reserve are the only ways to explore most of these caves, though Sunny Jim's is the only known land accessible sea cave on the California coastline.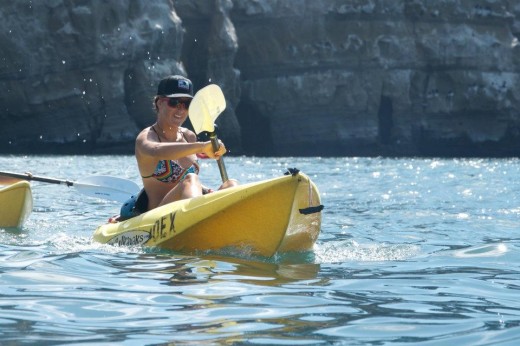 The famous caves aren't the only thing you can expect when kayaking in La Jolla. Boasting some of the most condensed sea life in all of California, the La Jolla Environmental Protection Area and Underwater Ecological Park is home to dolphins, sea lions, harbor seals, girabaldi, sea turtles, leopard sharks and even gray whales! Being up close and personal with the wildlife is really what keeps myself and others coming back to the area time and time again. Just recently, I personally had a harbor seal swim underneath my kayak and proceeded to scratch himself on my boat and then try to grab another kayaker's paddle! Since the area is inhabited with sea life and people alike, the wild animals have grown accustom to coming up close and personal. Lucky for them, the government protection allows them the freedom of curiosity!
So what are you waiting for, grab (or rent) a kayak and get exploring. Tell us in the comments below, where is your kayaking hidden gem in San Diego?