As I write this blog post I am in the process of planning my evening's itinerary and have decided that tonight is a rooftop night. Not only does San Diego's great climate allow for fantastic beach days, tons of water sports and plenty of outdoorsy activities, it also allows locals and visitors alike to enjoy the nightlife outside as well!
Rooftop bars, lounges and nightclubs abound in San Diego – where revelers often relax in front of fire pits, listening to the soft thump of lounge music and sipping on their favorite cocktails.
Many of these rooftop oases are spread throughout, though not limites to, the Gaslamp Quarter. Here are just a few options for an evening of lounging under the stars: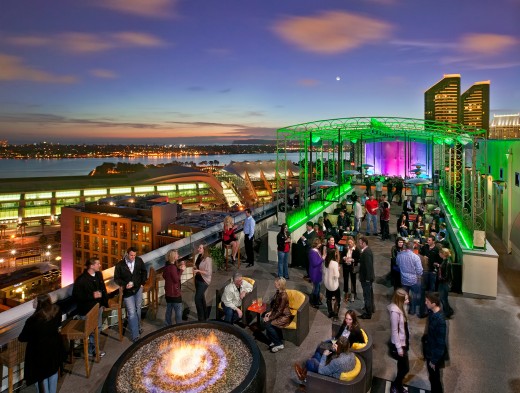 Located at the top of the San Diego Marriott Gaslamp Quarter and overlooking PETCO Park, Altitude Sky Lounge enjoys amazing views of Padres' games as well as downtown and the bay. A giant fire pit keeps those who may be a little chilly toasty warm and projection screens entertain with scenes to accompany their low key, lounge music.  Altitude is a great place to post up for a relaxed evening of chatting with friends over a few drinks and taking in views of the city.

Hard Rock Hotel's Float Bar features multiple VIP seating areas and a number of fire pits giving of that Southern California vibe. Classic Hard Rock dance music plays throughout the area while guests enjoy time on Float's dance floor. This area is also prime territory during Hard Rock's Sunday Intervention pool parties during the late Spring/Summer months.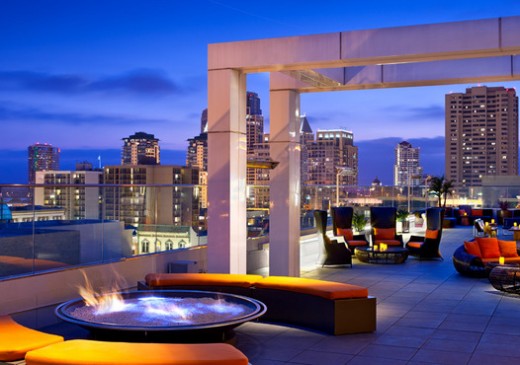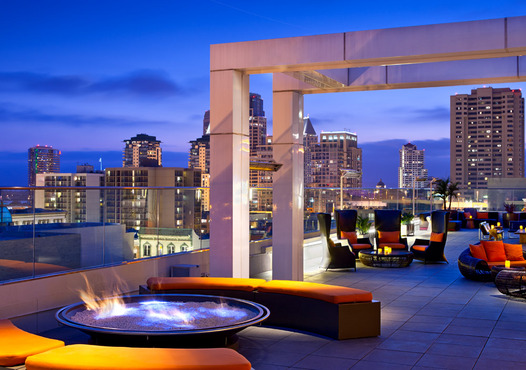 Andaz San Diego's rooftop provides multiple areas for guests to enjoy an evening in San Diego. The massive firepit draws crowds on cooler nights, but it is the views of Downtown that truly impress.  And don't be shocked when you walk into the bathroom area and see someone of the opposite sex at the sinks – the sink area is co-ed with separate rooms for your more private concerns.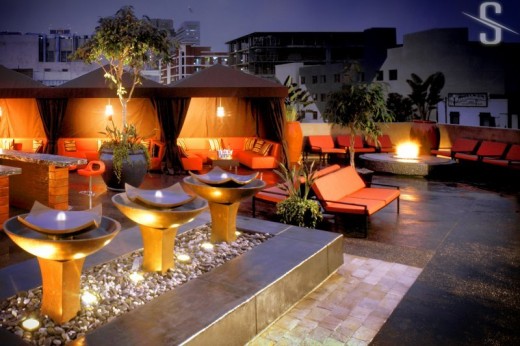 As featured in our Gaslamp Quarter nightlife video, Stingaree is a mega entertainment venue with 3 floors of excitement. The nightclub's rooftop features private, VIP cabanas, fire pits and often a completely different sound from the music playing on the dance floors within the building. For those wanting to take a break from the pounding beats of the DJ below, the rooftop oasis is the perfect place to catch up with friends and scope out your next dance partner.
Well now that I've thought about it, I think I just might have to rooftop hop to all of these spots tonight! The weather is going to be great and I could use a little time soaking up the San Diego scene. See you out there!