A few years ago I decided to try some tent camping in order to get an early start on some shoreline fishing at Lake Jennings, just one of a handful of lakes in San Diego County where camping can be part of the fishing experience. There's something unique and very worthwhile about camping above the suburbs of San Diego's East County and looking down at the city lights from a bluff above the campground.
Visitors can easily catch this view and more at one of the following five (in no particular order) great places in San Diego for a relaxing weekend of camping and fishing in San Diego: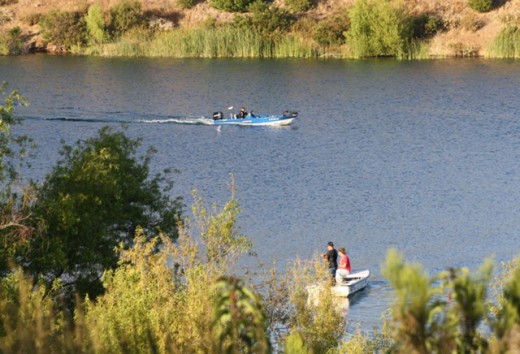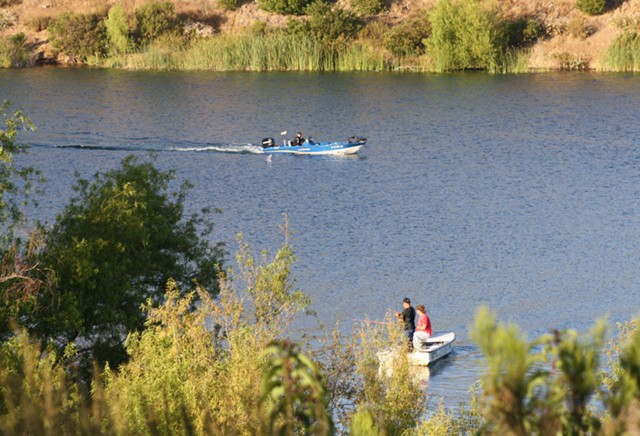 Lake Jennings is an East County recreation gem. Several of the campgrounds (tent and full hook-up) offer incredible views of the lake, so be sure to ask for permission to drive around the campground to see which site has the best view.
Fishing Monday through Friday is limited campers with a fishing permit and only along the shoreline. But don't fret, the lake opens up to boat fishers at 5:00 pm on Friday and continues through Sunday at 8:30 pm.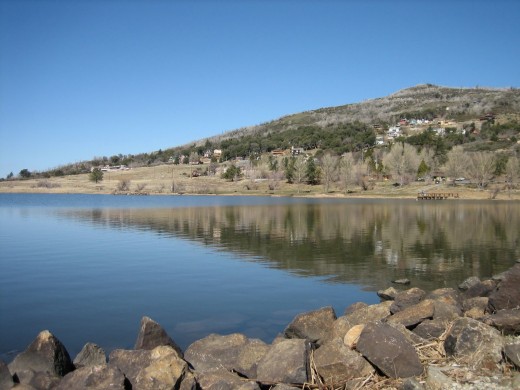 At 4,600 feet and surrounded on three sides by the Cuyamaca Rancho State Park, Lake Cuyamaca offers a mini-High Sierra experience less than an hour from San Diego. The 110-acre lake is stocked regularly with rainbow trout. In addition, the lake has Florida-strain largemouth bass, channel catfish, crappie, bluegill and sturgeon.
The campsites range from primitive tent camping to self-contained RV camping. There is a hot shower at Chambers Park. Those looking for a more luxurious nature trip can stay in one of the basic sleeper cabins for four or a condominiums for up to 6 and fully furnished including satellite TV, a fireplace and full kitchen.
Take a break from cooking over the campfire and relax with authentic Austrian and German cuisine (with American classics thrown in) at The Lake Cuyamaca Restaurant, run by award-winning Franz Dorninger.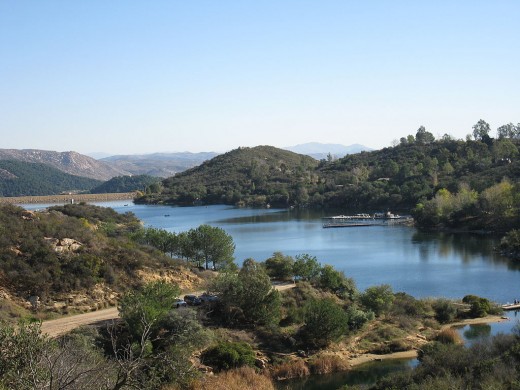 Dixon Lake is the home of the famous monster bass, and lately, some very big trout and crappie. Trout fishing slows as the water warms, but bass and catfish heat up in the late spring and summer. Dixon Lake is also one of three San Diego County lakes (Poway and Santee are the other two) where you don't need a state fishing license. All you need is a lake permit to fish here.
Regular sites have a table, charcoal grill and locker while Deluxe sites offer a table, charcoal grill, locker, water, electricity and sewer. Make sure to reserve a campsite with a gorgeous view of the lake.
This Escondido jewel also has some excellent hiking, bike and equestrian trails next to it in the Daley Ranch.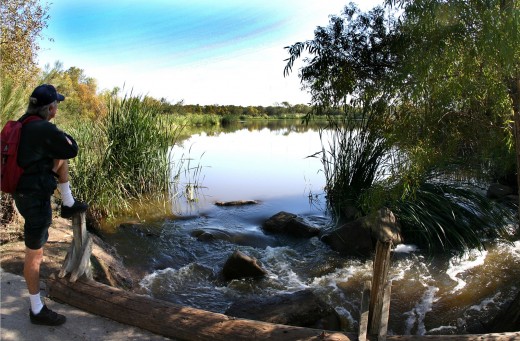 Santee Lakes Reserve Park, a standard for full-service campgrounds, has sites for tents to RVs and campers around Lakes 6 and 7 get to fish at night as an extra bonus. Pull up hiking trail maps on your smartphone with available Wi-Fi.
The lakes are heavily stocked with rainbow trout in the fall, winter and early spring and then get lots of channel catfish for the summer months.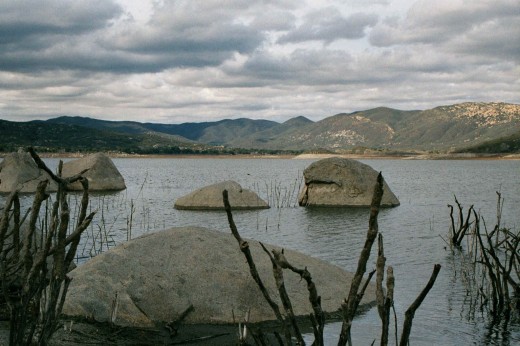 Lake Morena, about an hour trip from San Diego to the east, is worth the drive for the great campground and very underrated fishing with jumbo rainbow trout stocked in the fall, winter and early spring. There are plenty of holdover bass, channel catfish and fat bluegill and crappie here as well.
The lake provides a true outdoor experience with no homes rimming the lake and no traffic noise once through Lake Morena Village. The more than 3,000-acre park includes a variety of habitats ranging from desert to coastal to mountain and eight miles of trails that can be accessed by lake campers. There's also excellent nature hiking on a section of the Pacific Crest Trail, which starts south of the lake at the U.S.-Mexican Border below Campo. Campers also minutes away from the Railroad Museum.
Plan your next camping and fishing trip at SanDiego.org.
There are plenty of other places to camp and/or fish in San Diego, so tell us in the comments below, where is your favorite camping/fishing site in San Diego?