Break out the shades and flip flops, it"s officially summer season in San Diego. Here are our five to try for this 3-day weekend. What will you be doing?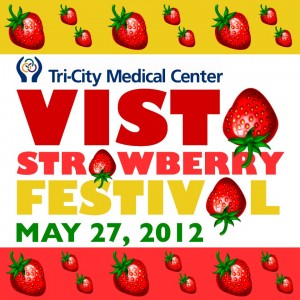 The Annual Vista Strawberry Festival takes place in Vista"s historic downtown. Over 200 vendors will line the streets with arts, crafts, food, fun and more. Also, a beer garden will proudly display Vista"s own micro-breweries.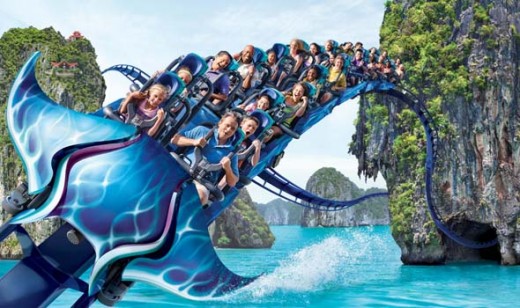 Head over to SeaWorld to experience Manta, which features a double-launch coaster and 100,000-gallon aquarium with rays and hundreds of fishes, opening May 26. Featuring a unique "launch station," you will start your Manta experience enclosed in a tunnel with larger-than-life images of rays projected on a 270-degree enveloping screen. This stunning introduction to the world of the rays also will visually enhance the physical acceleration as Manta launches down the track. This online casino state-of-the-art projection system will be the first of its kind in the United States.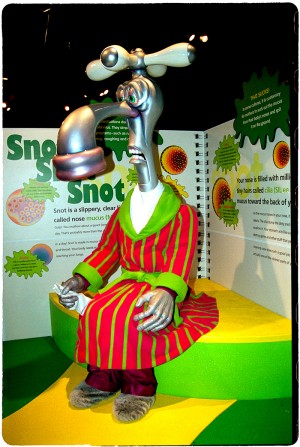 On May 26, the Science Center"s most popular exhibit ever returns to the Reuben H. Fleet Science Center! A fun, exciting and educationally stimulating exhibition based on the best-selling book Grossology by science teacher Sylvia Branzei. Designed for children ages 6 to 14, the exhibit features interactive stations which teach the good, the bad and the downright ugly about runny noses, body odor and much more.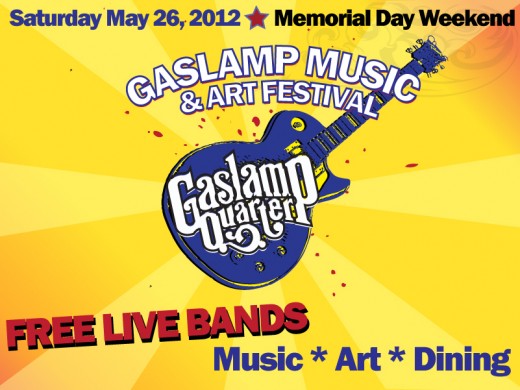 From smooth beats to funky scats, the Gaslamp Music & Art Festival will celebrate live music this Memorial Day weekend. Various <a title="San Diego"s Historic Gaslamp Quarter" href="http://www.sandiego/gaslampquarter" target="_blank">Gaslamp Quarter businesses, along with the Gaslamp Quarter Association, are hosting the inaugural festival on Saturday, May 26th, 2012 from 1:00 – 9:00 pm. This electrifying program will feature live entertainment, dining and interactive art demonstrations hosted at more than 25 venues throughout the Gaslamp Quarter.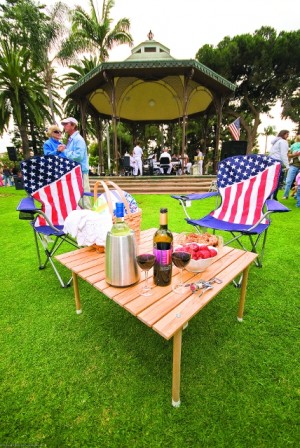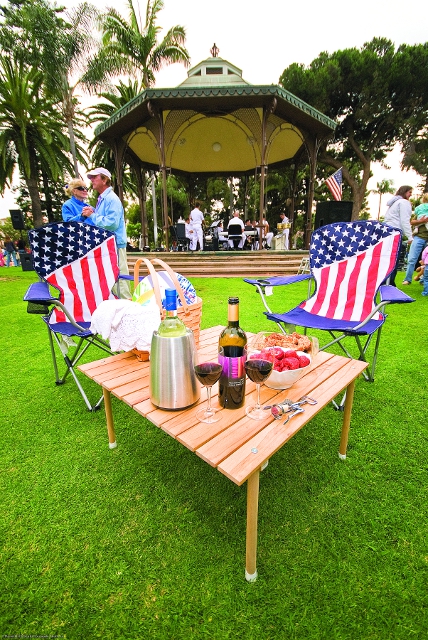 Pack a picnic and bring the family for this free concert series kicking off May 27 and continuing through September 9, every Sunday at 6:00 pm in Spreckles Park. Performances will include Coronado"s Lamb"s Players Theatre and popular bands like the Coronado Community Concert Band, Navy Band Southwest Band and Coronado Big Band.
> Find More Great Memorial Day Weekend Goings-On on the San Diego Event Calendar
Tell us and others in the comments below, what should be #6?