San Diego is home to some of the best tacos in the USA due to a world beyond Rubio's world famous fish taco and Old Town's bastion of Mexican eateries rarely seen by tourists. Out there, away from the prying eye of technology, is a stellar collection of succulent meats and robust salsas whose only digital existence is relegated to the near beatific ravings of Yelpers. Below are seven temples of taco worship (in no particular order) not to be missed on your food pilgrimage to San Diego: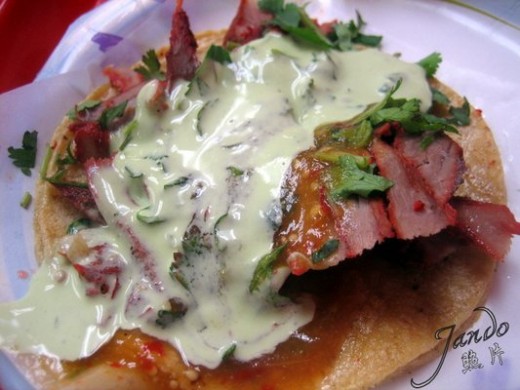 Tacos El Gordowas famous in Tijuana long before it opened its second location stateside in Chula Vista. Without a doubt, you want the pork adobada tacos. I can't even begin to describe how good they are. Just go eat one. It costs all of $1.75.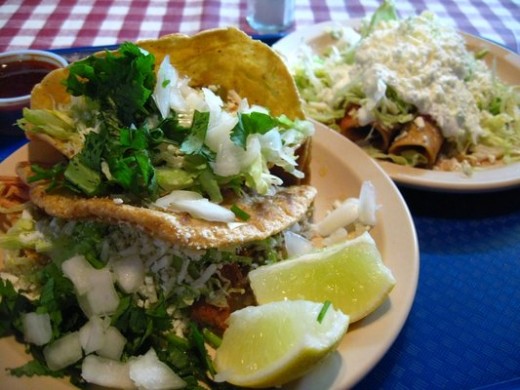 Las Cuatro Milpas holds down the lunch crowd in Barrio Logan. What to order? Anything that includes a tortilla. Tortillas are made on site and must be infused with love and magic, because there is no way just food tastes this good.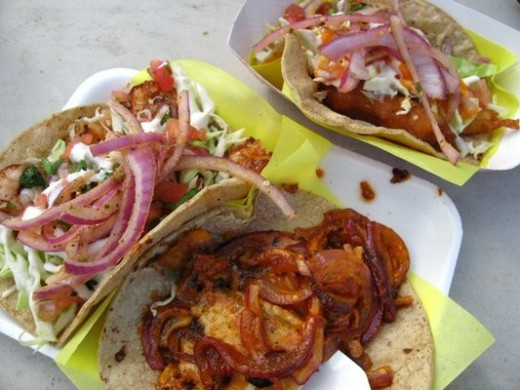 Marisco's German Taco Truck 3 is on the move in City Heights and always worth hunting down. Try the Gobernador, full of fat, spicy shrimp, green peppers and onions with gooey cheese.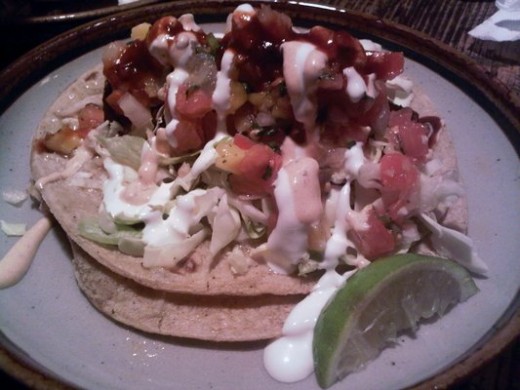 Cantina Mayahuel in Normal Heights is a beautiful spot with an insane tequila selection (side note: they make my favorite margarita). It is more expensive than its taco shop cousins, which pays for the lovely space and high quality food. Go Mondays for all-night happy hour including $5 margaritas and 3 tacos for $6. Carnitas tacos are my favorite. They are marinated in pineapple juice for extra umpf!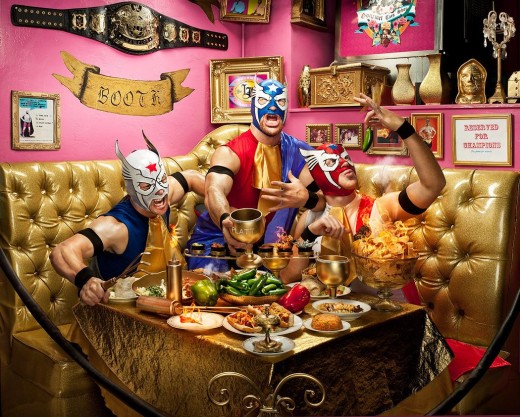 Lucha Libre in Mission Hills is our most notable mention of the seven, having appeared on Man vs. Food in 2010. But it makes the taco list for an unlikely featherweight contender: the Flaco Taco. Marinated chicken is wrapped in a lettuce "tortilla" with vinegary, pickled onions to provide a delicious, nutritious winner.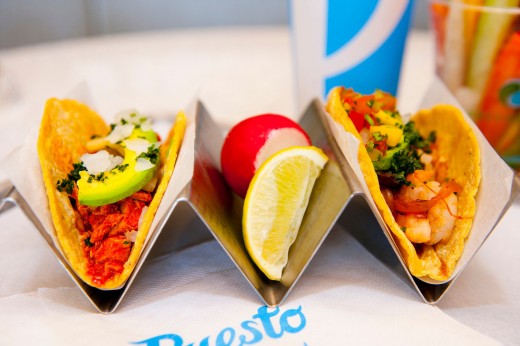 Puesto in La Jolla recently opened with an experimental take on traditional Mexican street fare. With a selection ranging from carne asada to soy chorizo potatoes, you get to choose any combination of grilled items and toppings – Chipotle style, for lack of a better term. I like to go with Huitlacoche (corn truffle) with grilled pineapple, and Jamaica salsa, but you can always go with pollo al pastor.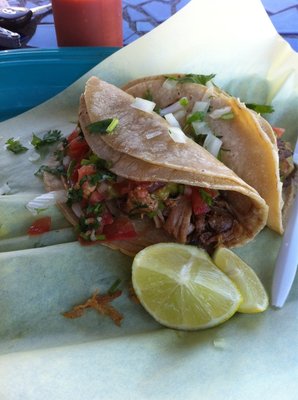 Karina's Taco Shop, in Leucadia, might be further from the boarder, but it is no less authentic than Tacos el Gordo. The fish tacos are different from other restaurant offerings, so be warned, people tend to love them or hate them. The carne asada with guacamole is always a hit.
Well there you have it! Seven San Diego tacos not to be missed. But there are, of course, many more. What is your favorite taco in San Diego?